Meet Gei's
Stephanie Hearn
Senior Water Quality Specialist/Permitting
Stephanie has more than 15 years of experience in water quality, regulatory planning and optimizing water system operations. She specializes in characterizing water quality and data trending, developing test protocols to evaluate the quality of various water sources, devising regulatory compliance strategies, evaluating treatment plant and distribution system performance and identifying and implementing process improvements.
Stephanie's non-potable water resources experience extends to identifying beneficial uses of various water sources and navigating the permitting process. She is well versed in recycled water regulations as well as the various State and Regional Water Quality Programs. The combination of her in-depth knowledge of regulations and her experience working with regulators enables Stephanie to assist her clients with project development and seamlessly navigate them through the permitting process.
Stephanie has a M.A. in Public Policy and Administration and a B.S. in Environmental Resource Management from California State University – Bakersfield.
Connect on Linkedin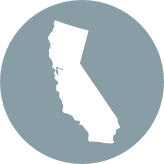 LOCATION
Bakersfield, California
Highlights
CA-NV American Water Works Association, Member
Water For People, CA-NV Committee Chair
Multiple Water Industry Certifications