Meet Gei's
Stephen W. Verigin, P.E., G.E.
Senior Vice President
Stephen W. Verigin has decades of experience in nearly all aspects of water resources engineering with an emphasis on design and construction. He is recognized nationally as an expert and leader in dam safety engineering with extensive project, program and executive management experience. Steve is former president of the Association of State Dam Safety Officials, and served as a member of the National Committee on Levee Safety.
Steve is GEI's West Region Manager and Chief Geotechnical Engineer, and has responsibility for overseeing and managing the geotechnical projects and operations west of the Rocky Mountains. The geotechnical engineering practice is devoted almost entirely to dams, levees and other water resources projects. Prior to joining GEI Consultants, Steve worked at numerous engineering and management levels for the California Department of Water Resources (DWR) as Chief of the Division of Safety of Dams, Deputy Director and Acting Chief Deputy Director. As a deputy director, he provided policy direction for the divisions of Flood Management and Safety of Dams and ran the day-to-day operations.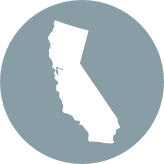 LOCATION
Sacramento, California
Highlights
Licensed Professional Engineer: CA, HI
Registered Geotechnical Engineer: CA (Chief Geotechnical Engineer)
Former president of the Association of State Dam Safety Officials, and served as a member of the National Committee on Levee Safety
Association of State Dam Safety Officials, Member
Association of California Water Agencies, Member
Association of State Dam Safety Officials, Member
National Committee on Levee Safety, Member