Meet Gei's
Thomas A. Daigle, P.G.
Geologist
Tom is a geologist responsible for planning and managing a wide range of environmental and geotechnical projects. He provides strategic consulting services to solve problems related to remediation and compliance typically at contaminated sites. Tom also leads GEI's Non-Aqueous Phase Liquid (NAPL) transmissivity testing practice specializing in NAPL transmissivity test procedures, analysis methods, and regulatory reporting.
He holds an M.S. in Geology from Northern Arizona University, and a B.S. in Biology/Geology from Union College.
Connect on Linkedin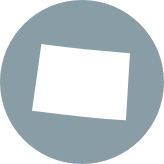 LOCATION
Denver, Colorado
Highlights
Professional Geologist: NE, WY, CA
Geological Society of America - Member
Rocky Mountain Association of Environmental Professionals - Member
Rocky Mountain Association of Geologists - Member
American Association of Petroleum Geologists