Meet Gei's
Thomas Arlo Smrdel, M.S.
Senior Fluvial Geomorphologist
Tom Smrdel is a Senior Fluvial Geomorphologist in GEI's Fort Collins, CO office with nearly two decades of professional experience working to restore rivers. His technical expertise is in hydrologic analysis, hydraulic modeling, river and wetland restoration design, construction management and post-implementation monitoring. He is passionate about restoring lost processes in fluvial environments and has a successful record of meeting restoration design objectives with pragmatic and sustainable solutions. He has served as a project manager and technical design lead for many channel and wetland restoration projects. His recent experience has been rehabilitating braided river planform and associated habitat for threatened and endangered species in sand-bed rivers, but he has restored miles of river channel and riparian corridors and countless acres of off-channel habitat to support the recovery of salmon and other aquatic and terrestrial organisms. He excels at 1D and 2D computational open channel flow modeling, sediment transport analysis and enjoys working with project stakeholders to help understand their river issues and potential solutions.
Mr. Smrdel has completed the River Restoration Professional Program at Portland State University and holds a B.S. in Physical Geography and GIS from the University of Oregon and an M.S in Watershed Science from Colorado State University.
Connect on Linkedin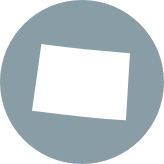 LOCATION
Fort Collins, Colorado
Highlights
Swiftwater Rescue I
40-hour OSHA HAZWOPER
Adult First Aid/CPR/AED