Meet Gei's
Todd Crampton, C.E.G.
Senior Engineering Geologist
Todd is a Senior Engineering Geologist who specializes in conducting and managing engineering geologic studies to support design, feasibility, site characterization and geologic hazard assessment projects throughout California and abroad. His project experience encompasses dams and embankments, water-systems infrastructure, including tanks, reservoirs, pipelines, penstocks and canals, transportation and water conveyance tunnels, nuclear facilities, hospitals and the evaluation of seismic and geologic hazards for various critical and non-critical facilities.
As an engineering geologist, Todd is skilled in all aspects of field geology and exploration, interpretation of geologic and geotechnical data sets, interpretation of aerial photographs and LiDAR and evaluating geologic and seismic hazards. Through his project work, Todd has developed strong working relationships with representatives from the California Department of Water Resources (DWR), Division of Safety of Dams (DSOD) and the Federal Energy Regulatory Commission (FERC). During the past decade, Todd has acted as the Lead Engineering Geologist on several important dam tunnel projects in California, including Mountain Tunnel and Interlake Tunnel.
Todd has a M.S. and B.S. in Earth Sciences from the University of California – Santa Cruz.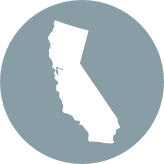 LOCATION
Oakland, California
Highlights
Certified Engineering Geologist