Meet Gei's
Vasan Srinivasan, P.E.
Chief Operating Officer
Vasan Srinivasan is GEI's Chief Operations Officer. He is responsible for leading and overseeing the daily operations of the company. He works with GEI's executive team and regional managers to develop and monitor company-wide goals and operating objectives.
Vasan is an accomplished, results-oriented senior executive with more than 25 years of varied and qualitative experience in leading people, strategic planning and execution, thought leadership, and business management.  He has practiced geotechnical and materials engineering for a variety of markets throughout his career. He has also held leadership positions with the Geo-Institute of the American Society of Civil Engineers and the Deep Foundations Institute.
Vasan began his career with H.C. Nutting Company in 1992, which was later acquired by Terracon in 2007. He held a variety of leadership roles with Terracon, from Geotechnical Department Manager, to Chief Operating Officer, and President.
Vasan received a B.S. in Civil Engineering from the Indian Institute of Technology, New Delhi, an M.S. in Civil Engineering from the University of Cincinnati and an M.B.A. from U.C. Berkeley.  He is a Licensed Professional engineer.
Connect on Linkedin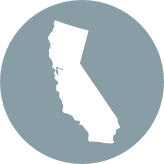 LOCATION
Sacramento, California
Highlights
Licensed Professional Engineer: OH, IN, WV, MI