Meet Gei's
William Butler, P.E.
Senior Geotechnical Engineer
Mr. Butler is a Senior Geotechnical Engineer and instrumentation specialist for GEI's Midwest geotechnical group. Duties include the management of large geotechnical projects including design, construction oversight and instrumentation performance monitoring of fly ash impoundments and tailings dams. He has also performed dam safety inspections for ash and gypsum impoundments, water retention structure, tailings dams and landfills. He has conducted subsurface explorations, led instrumentation installation and performance monitoring programs and provided geotechnical recommendations for a wide range of project types including tunnels, dams, landfills, building foundations and large machinery.
Mr. Butler specializes in the areas of exploration in-situ testing and sampling, landfill stability and settlement analysis (for coal ash, sludge, dredge sediments and municipal solid waste landfills), design of geotechnical instrumentation and performance monitoring and vibration monitoring.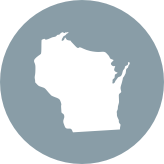 LOCATION
Green Bay, Wisconsin
Highlights
Licensed Professional Engineer: WI, MN, MI, OH, NJ, TN