Meet Gei's
Bill Rettberg, P.E.
Senior Vice President / Principal Engineer
Bill Rettberg is a registered Professional Engineer with more than 50 years of experience specializing in water resources engineering, including planning and feasibility planning, dam safety investigations, dam design, and retrofit for passing larger floods and seismic loads. He is a FERC-approved Independent Consultant and Facilitator, and has led the analysis, design and rehabilitation of numerous dam and levee improvement, safety, water regulation, and control projects nationwide. Recent experience includes numerous spillway condition assessment projects in CA.
Since joining GEI in 1992, he has built a strong reputation as a leader and trailblazer at GEI. In 2010, Bill was elected to serve on GEI's Board of Directors. During his 6 year term, he helped craft Vision 2020, a 10-yr strategic plan for guiding GEI's growth and expansion. Bill has also served on ASCE committees and became President of the Consulting Engineers Council of Colorado (ACEC) in 1990.
Bill earned a Master of Engineering degree at the University of Colorado in 1984 and Bachelors in Civil Engineering from the University of Illinois in Champaign-Urbana in 1971.
Connect on Linkedin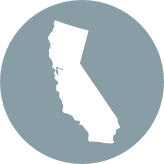 LOCATION
Oakland, California
Highlights
Oakland Office Branch Manager (2006-2016)
GEI's Board of Directors (2010-2016)
Licensed Professional Engineer: AL, CA, KY, MA NH, NJ, TN, VTCA, HI, WA
FERC – Independent Consultant and Facilitator
Co-inventor of the world's first Concrete Canoe (U of I 1970)
Subject matter expert for Dam Instrumentation and Monitoring