Award or Recognition
GEI Captures Chicago Commercial Real Estate Award
May 26, 2021
Bank of America Tower honored as Engineering Project of the Year
GEI Consultants captured the Engineering Project of the year award for the firm's geotechnical work on Chicago's Bank of America Tower at 110 N. Wacker. The award was announced at a ceremony on May 13, 2021 as part of the 33rd Annual Chicago Commercial Real Estate Awards.
"We are honored and humbled by this recognition from the real estate industry,"" says GEI Senior Vice President Robert Acker. "Understanding the underground is critical to the success of any project. Through close partnerships with our clients, design team, and construction partners, GEI's engineers and scientists gain a unique understanding of design and constructability challenges which allows us to identify opportunities for innovation and cost savings. Thank you to our client, Riverside Investment and Development, and the Howard Hughes Corporation for their project vision and for their continued faith in GEI."
Foundation considerations pose unique challenges to building design in Chicago. The Bank of America Tower was no different. For its height, 110 N. Wacker is a comparatively heavy building, meaning its design would have a greater impact on foundation demands.
GEI performed an extensive geologic investigation program to enable the 100-foot-long drilled shafts (caissons) to support the buildings' core foundations. Excavation work had to take place without interrupting traffic on Upper and Lower Wacker Drive, and without compromising the nearby Washington and Madison Street Bridge Houses. GEI also had to maintain the stability and watertightness of the Chicago River wall.
"Because GEI is often one of the first consultants on a project, most of our work on the high-rises in Chicago goes unseen," says Robert. "This award shows that, while our work is sometimes "unseen," it is essential and it is celebrated."
Throughout the course of the project, GEI provided geologic investigation, laboratory testing, and geotechnical analysis services as well as, earth retention analysis, non-destructive testing of foundations, vibration monitoring of the bridge houses, and construction inspection and material testing during construction.
About GEI: GEI Consultants, Inc. is a consulting engineering firm that delivers professional services that improve our world's built environment. With more than 900 staff and 44 offices in North America, GEI is a leader in providing multi-disciplined engineering and environmental services to a range of private and public sector clients, both domestically and abroad.
As an employee-owned firm, we foster personal relationships with our clients and support our staff in a partnership model, which is underpinned by continuous learning and sharing of knowledge. We retain proven, recognized experts and attract the best minds to deliver to our clients a refreshing blend of technical expertise, collaborative spirit, and innovation that is rare in our profession. We engineer solutions in five primary end markets: Water Resources, Energy, Buildings, Infrastructure, and Industrial. For more information on GEI, please visit www.geiconsultants.com.www.geiconsultants.com.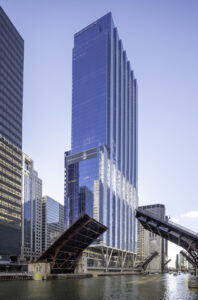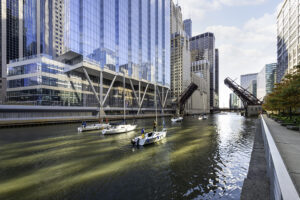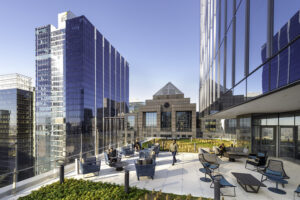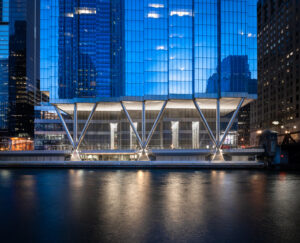 Photos Courtesy of ©Nick Ulivieri Photography
Media Contact:
Rachel Sa
Director of Communications
75 Tiverton Court, Unit 100
Markham, ON L3R 4M8
(647) 988-9300
rsa@geiconsultants.com