Meet Gei's
Derek Tomlinson, P.E., P.Eng., BCEE
Principal/Science, Engineering & Technology Leader
Mr. Tomlinson is a senior practitioner in environmental engineering and contaminant hydrogeology based in the Philadelphia, Pennsylvania area. He has more than 20 years of experience, specializing in development of strategies for managing sites with non-aqueous phase liquids (NAPLs; both dense: DNAPL and light: LNAPL) and vapor intrusion concerns. His graduate training focused on contaminant hydrogeology including the characterization and remediation of sites contaminated with NAPLs and the use of high-resolution characterization techniques to understand multi-phase fluid transport within the subsurface.
His technical expertise includes development of innovative site characterization methods for creation and refinement of robust conceptual site models (CSMs), which he has used in proper design, implementation and operation of a range of in situ remediation technologies within both porous media and fractured bedrock geologic settings. He has worked at refineries, terminals, rail yards, waste sites, manufactured gas plants, chemical manufacturing and other industrial facilities under USEPA CERCLA and RCRA programs, nationally in several State and regional led and voluntary programs and internationally in Australia, Brazil, Canada and United Kingdom. He has provided expert witness and testimony in matters related to NAPL releases and related contamination.
He is actively involved in development of various standards, guidance documents, best-practices, internet-based and classroom workshops and providing of training with respect to NAPLs and VI. This work has been done with consensus based organizations of Interstate Technology & Regulatory Council (ITRC) and ASTM International, industry organizations of American Petroleum Institute (API), Contaminated Land: Applications in Real Environments (CL: AIRE), and Electric Power Research Institute (EPRI), as well as regional professional organizations.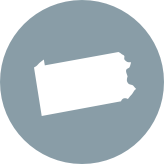 LOCATION
Exton, Pennsylvania
Highlights
Licensed Professional Engineer