150 North Riverside Plaza
Riverside Investment & Development (formerly O'Donnell Investment Co.) selected GEI to provide engineering services from project conception through completion of foundation construction of the 150 North Riverside Plaza building.  Measuring in at less than two acres, this site in downtown Chicago along the Chicago River sat vacant for decades, thought to be unbuildable by developers and architects. The site was a mere 47 feet of space to build a tower, due to seven active Amtrak rail lines on the west and the city's requirement for a riverwalk to the east. The finished structure now stands at 53 stories and approximately 1.2 million square feet of office and retail space built on a unique core supported, rock socketed caisson foundation system.  The project includes an elevated 1.5 acre plaza built above the existing railroad tracks, which includes parking and will be topped with a pedestrian friendly park.
Show More
Show Less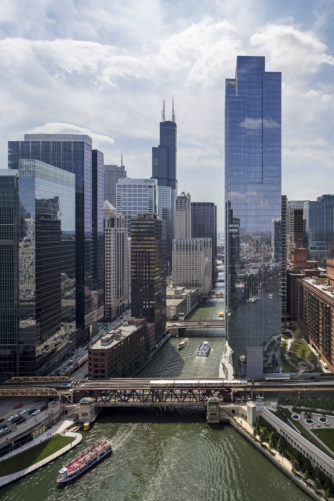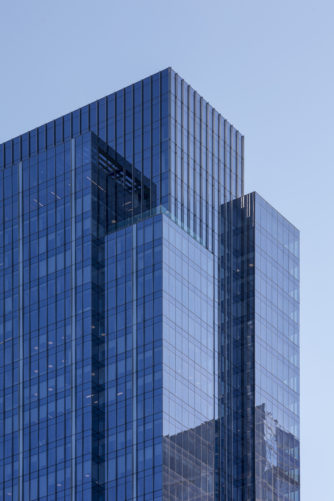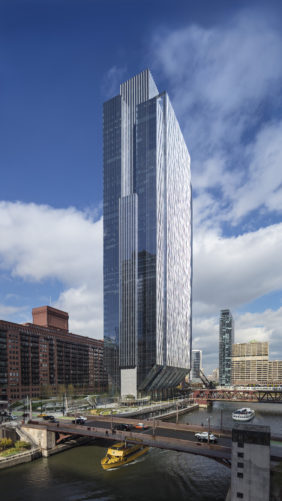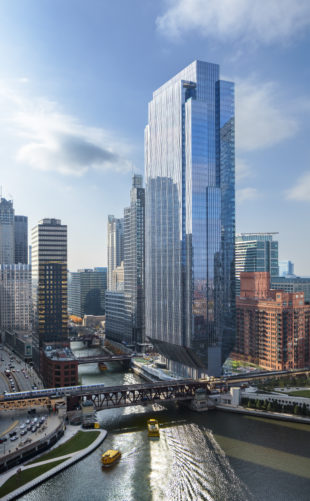 Key Challenges
GEI's services began with a desktop study report that was a starting point for the schematic design. Subsequent services included enlisting a dive survey of the riverwall and test pit survey of the riverwall lateral support system. The geotechnical investigation included rock coring for the rock-socketed core caissons.
To construct the slim foundation for the $270 million tower, over 3,000 cubic yards of concrete was placed, creating Chicago's second largest concrete mat foundation, which included 16, 10-foot-diameter caissons, 100 feet socketed into bedrock. Façade support is provided by hardpan bearing caissons that were designed utilizing information obtained by utilizing in-situ pressuremeter testing to increase the allowable bearing pressure. GEI staff also utilized in-situ vane shear testing to evaluate soft clay squeeze potential during caisson construction as well as for the contractor's use during earth retention design. GEI staff performed Osterberg load cell testing on the rock socketed caissons to confirm the high allowable bearing pressure recommended for this project that exceeded the City of Chicago code presumptive bearing pressure.
Opposite the caissons, a bridge system spanning railroad tracks is supported by three 30-inch-wide concrete walls on top of 112, 300-ton-capacity drilled, 10-inch micropiles, due to the close proximity of the tracks. After foundation design was completed, a GEI senior engineer continued as a member of the Project Team by providing construction observation and testing services for the foundation construction. His work began with the caisson and micropile construction and finished with the concrete crash walls.
Show More
Show Less