I-93 Fast 14 Accelerated Bridge Replacement Project
GEI worked as part of the J.F.White-Kiewit Design Build Joint Venture team to provide geotechnical services for the superstructure replacement at fourteen MassDOT-owned bridges. Built between 1958 and 1962, these bridges had reached the end of their service lives.  The concrete and steel of the bridge superstructures were in poor condition and needed to be replaced.
Show More
Show Less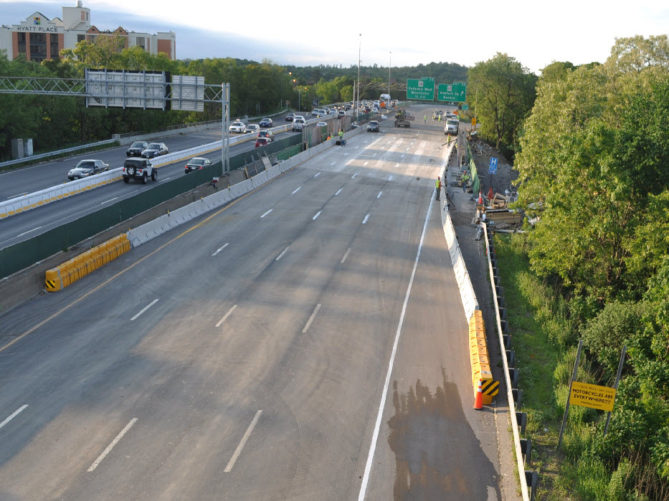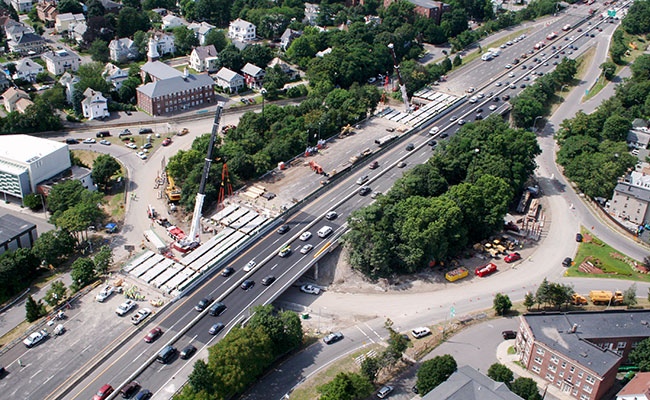 Key Challenges
Typical bridge replacement programs take up to five years to complete. However, due to the state's design-build initiative, the schedule had been significantly reduced, requiring design to be completed within four months, and construction on the superstructure replacements to take place over the course of ten summer weekends. GEI provided an evaluation showing that the seismic retrofit planned at one of the bridges was not needed, therefore eliminating a potential slowdown in the work schedule.
The project utilized prefabricated, modular superstructure units, which allowed for this accelerated schedule. Because traffic patterns were to remain in effect during construction, MassDOT specified these innovative construction methods and materials to minimize traffic impacts and congestion. This innovative procedure received national attention, including being showcased by then-Federal Highway Administrator, Victor Mendez, for the innovation it used to get the bridges built so quickly and safely – and for limiting major impacts to road users to off-peak hours.
Show More
Show Less