FloodSAFE California Program Management
Californians recognize the tremendous risk that catastrophic flooding poses to people, property and the economy. In 2006, the California Department of Water Resources (DWR) established the FloodSAFE Program (FloodSAFE) to address California's long-term flood management issues. GEI was selected by DWR as the FloodSAFE Program Management Engineering Consultant to aid in strategic program planning, development and implementation of this critical statewide effort.
Show More
Show Less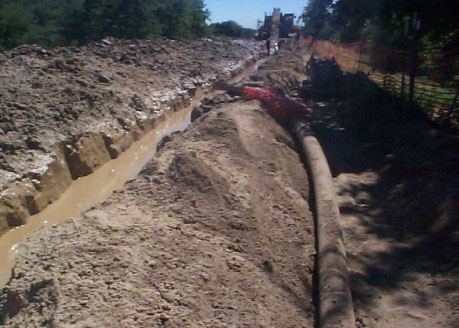 Key Challenges
GEI worked with DWR staff to develop strategic and implementation plans that were used to guide the use of $4.3 billion of voter approved funding, including implementation plans, strategic plans, five-year resource plans, and integrated water management products. Some new flood risk reduction programs were established, while some existing programs were enhanced to meet FloodSAFE objectives.
GEI conducted technical assessment of flood risk reduction projects, provided technical advice and consultation in engineering and environmental program planning; development of partnership program; program tracking and reporting; policy development and implementation; and effective communication and outreach activities.
GEI's support helped in improving integrated flood management in California through implementation of a system-wide approach while also reducing flood risk at regional and local levels. In partnership with the FloodSAFE Program Management Office, GEI provided unmatched specialized expertise for various FloodSAFE managers to prepare them for near- and long-term program management responsibilities.
Show More
Show Less