Provo Temple Underpinning
GEI designed the innovative underpinning system (designed by GEI with client Nicholson Construction Company) which was employed to salvage the fire-gutted Provo Tabernacle, an historic building built circa 1898, to stabilize the remaining exterior walls so that excavation could occur beneath the structure to preserve the temple. In addition, the underpinning system allowed the owner, The Church of Jesus Christ of Latter-Day Saints, to expand the size and purpose of the building, and rededicate it as a tabernacle.
Show More
Show Less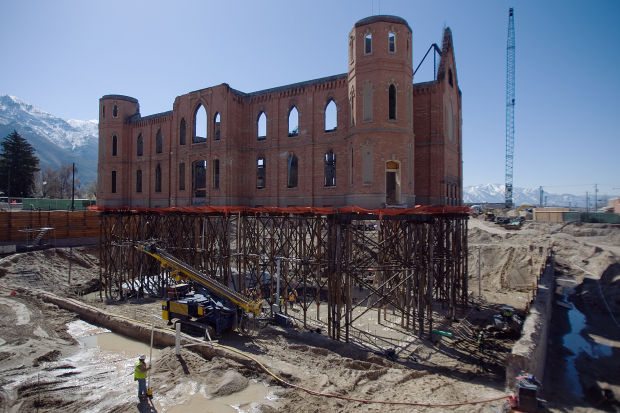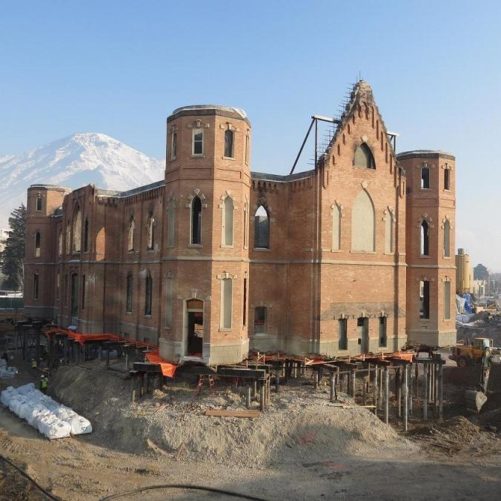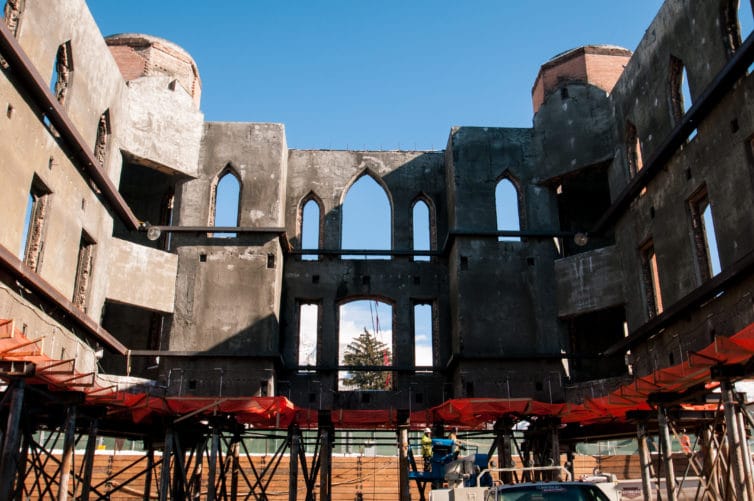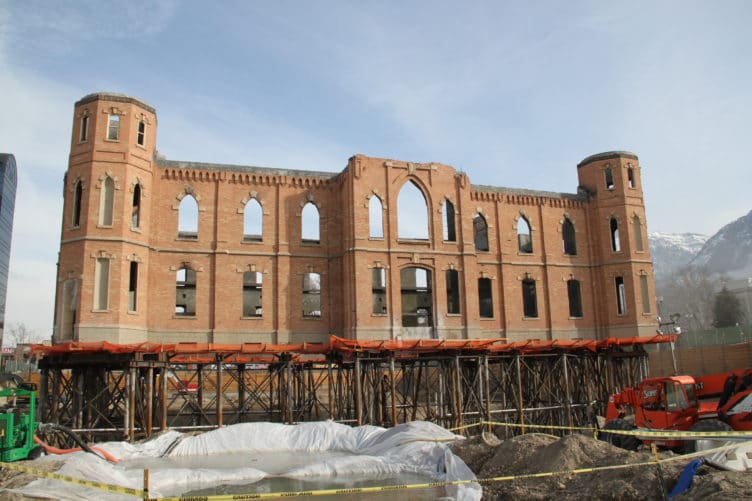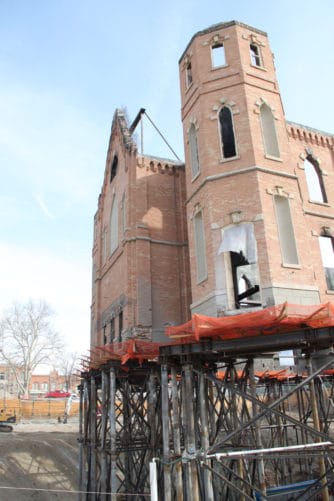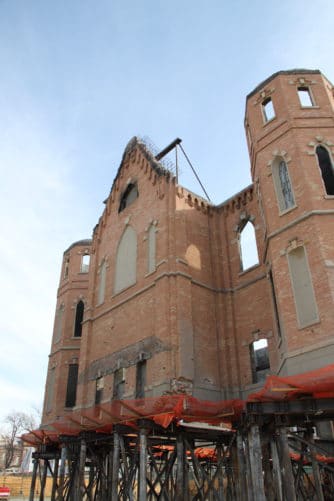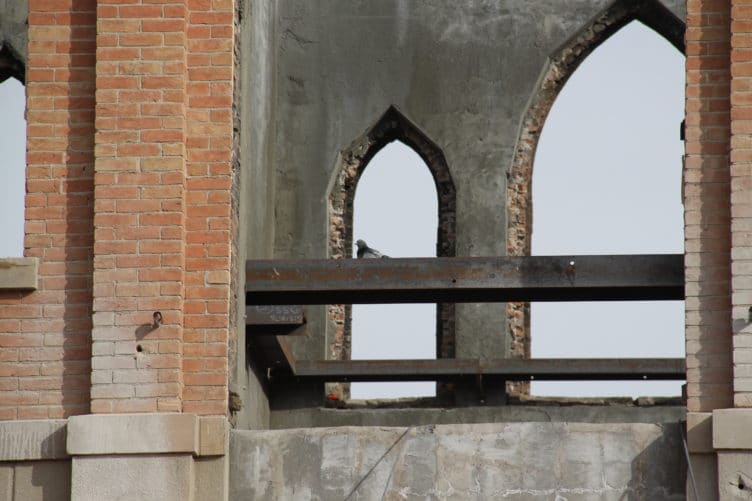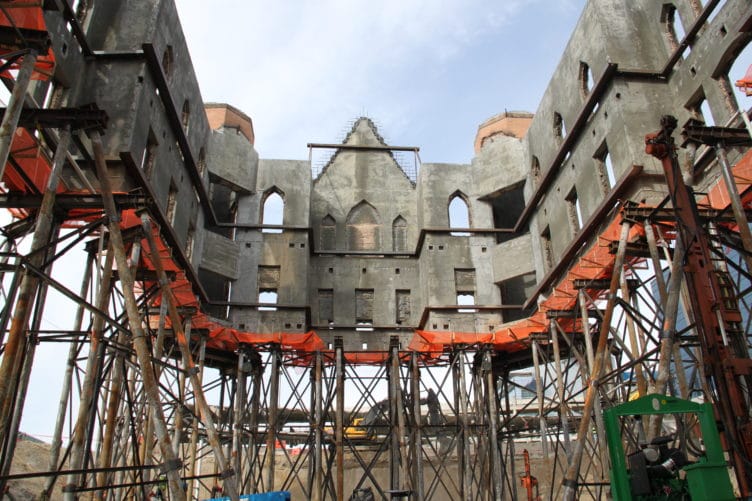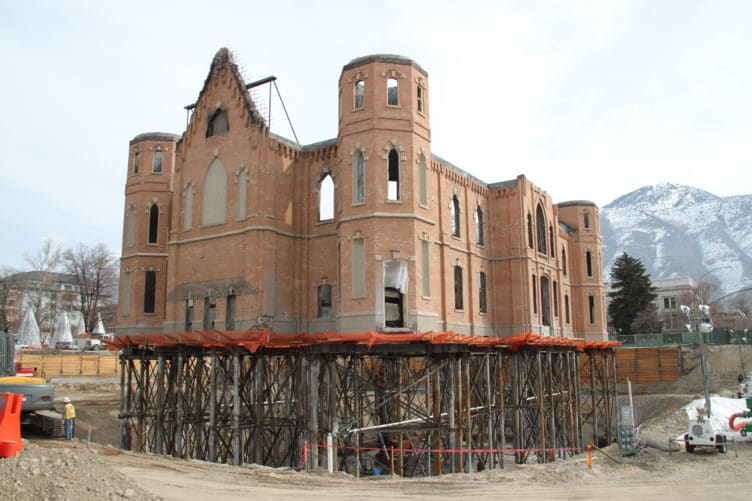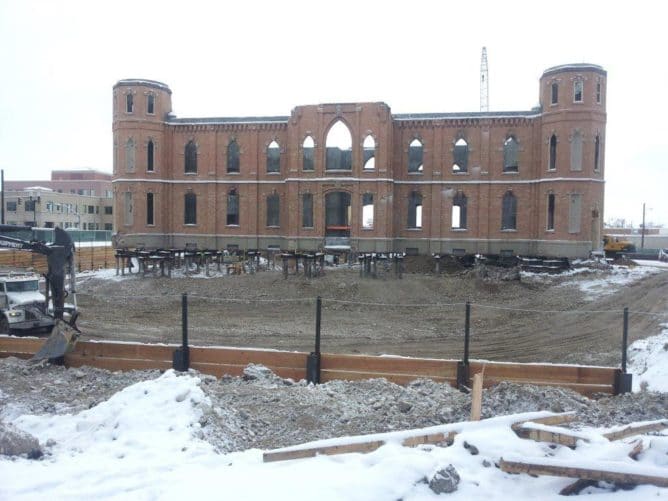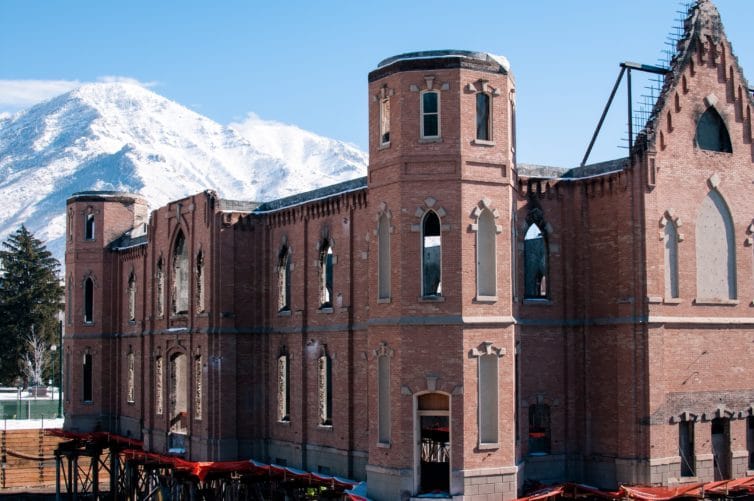 Key Challenges
The Provo City Center Temple had stood for more than one hundred years when a devastating fire gutted the building, leaving only the exterior brick walls standing.  Instead of demolishing the temple, however, the Mormon Church opted to preserve and expand it.  The restoration included the addition of two stories of underground space below the existing shallow foundations, a feature that would require the brick walls to be supported in place while excavation and new construction were performed below.
In a design-build partnership, GEI Consultants and Nicholson Construction Company worked together to design the pioneering underpinning system to lift the brick facade off its existing shallow foundation; excavate 35 feet below street grade, and prepare the site for the build-out of a new basement under the historic structure.  As Engineer-of-Record, GEI designed underpinning micropiles, needle beams, and bracing to support the tabernacle and resist lateral loads during excavation. This unique underpinning structure was able to keep the 6.8 million pound (3,400 tons) of building façade in the air and enable the excavation underneath the structure to take place without compromising the existing façade.
For about six months, while the new mat foundation and basement walls were being constructed, the temple remained supported above the jobsite. The structure had to withstand several potential outside forces, such as wind shear, seismic activity, ongoing construction vibrations, and general out-of-plumb conditions. The result of this project was a dramatic undertaking that attracted the rapt attention of the public and showcased the vision of the Church, the skill and workmanship of the contractor, and the technical prowess of the civil engineering profession. Local residents and news media wondered at the marvel of the temple "hovering" in mid-air.
Show More
Show Less