Railway Bridge Replacement Project
GEI successfully worked on one of the largest and most modern intermodal network hubs in the U.S. transportation industry and one of the oldest full-service construction companies in Chicago, on a weekend replacement of two heavily-used double-track bridges in Illinois.
GEI provided timely and detailed assistance to orchestrate this fast-tracked bridge replacement project. The contract allowed a 36-hour outage to remove two, two-track main line bridges and replace them with two new bridges, with the expectation that the bridges would both be open to rail service within 48 hours.
Show More
Show Less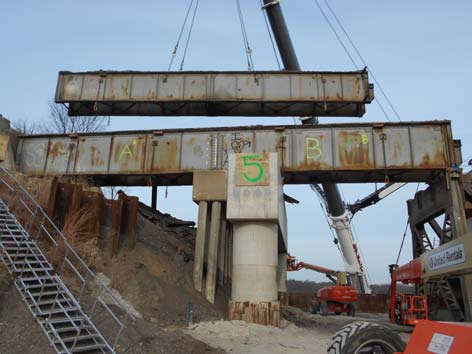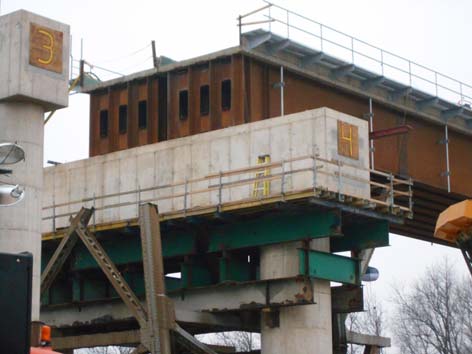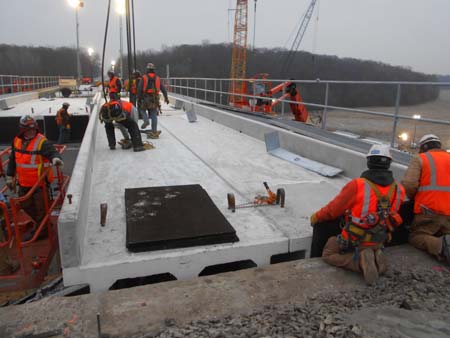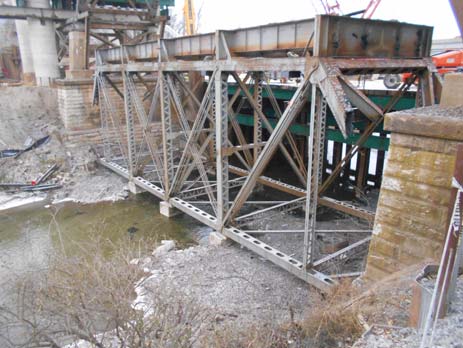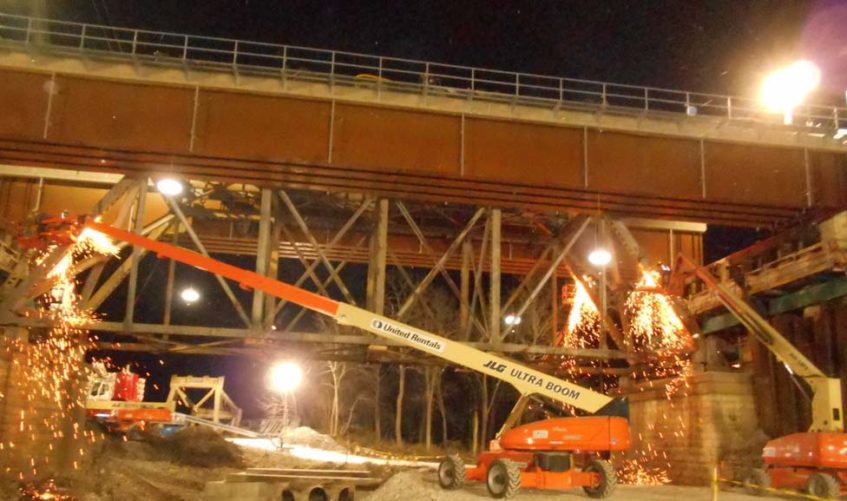 Key Challenges
This double-track rail line is widely used and rail traffic had to be haulted on this line during the bridge replacement, because the trains could not be diverted around the bridge or sided over the gorges. Due to the economic implications of the service interruption, the project team was given less than 48 hours to demolish the existing span and install the new bridge girders and track on both bridges, which are almost 5 miles apart from each other.
With the complex project requirements and the narrow timeline, innovative solutions had to be implemented. The project team designed temporary falsework to support the fabrication, demolition and erection of the new bridge.  Once the existing bridge was demolished, the completed bridge and track was slid into place and permanently secured on the new foundations.  Crane pads and equipment bridges were also designed to support the massive cranes required for the fabrication and demolition activities and to allow the cranes to move around the site.
GEI provided senior structural engineers on-site full-time during this outage. After replacing the bridges, the contractor completed the track installation, final inspection, and opening of the bridges to rail service within 48 hours of starting the outage.
The fast-track approach created and followed by the project team was of such value to the client that the next design package included this approach for subsequent bridge replacements.
Show More
Show Less