Senator Joseph Finnegan Park at Port Norfolk Remediation and Restoration
The Senator Joseph Finnegan Park at Port Norfolk, once the home to a variety of industrial companies, was transformed from an industrial wasteland to 12-acre waterfront park along the mouth of the Neponset River.  GEI initially performed site investigations and preliminary design and permitting. The team worked closely with the DCR and the surrounding community to develop the design. Once the state could secure funding for the project, GEI was tasked with managing final design and preparation of bid documents as well as assisting the DCR with construction management.
The Park was a cleanup project that resulted in a beautiful passive park.  To ensure this paradigm shift, the DCR engaged GEI as the lead designer and Licensed Site Professional (LSP).  This approach ensured that the programming and park features would be protective of both human health and the environment.  This required an integrated and collaborative team from the earliest planning stages through construction.
Numerous permits were required for the project.  The permitting agencies challenged the DCR and its consultants to design sustainable and resilient solutions to protect this ecologically sensitive area. The passive park design accommodated the River's floodwaters. The design not only protected, but expanded the onsite salt marshes which are an invaluable resource. Rather than rebuild dilapidated seawalls with hardened structures such as riprap and bulkheads, the shoreline was stabilized with a "living shoreline."  This natural bank stabilization enhanced the shoreline to carry out natural processes and provided habitat for estuarine species. The Park and its bank stabilization provides a model on how innovation can be incorporated into a resource constrained project.
Show More
Show Less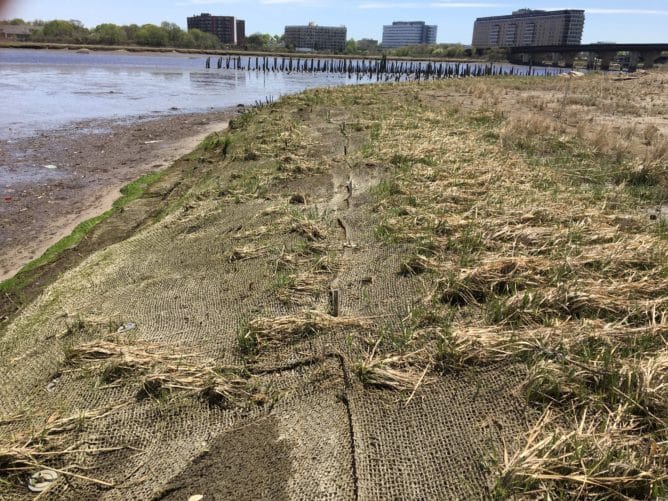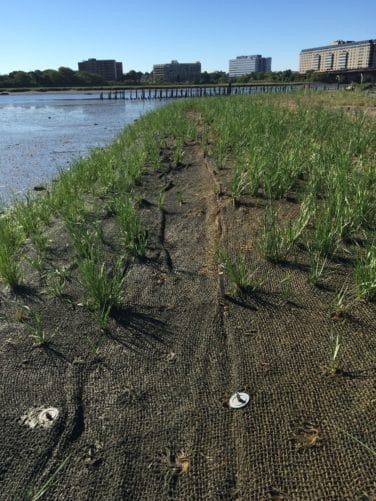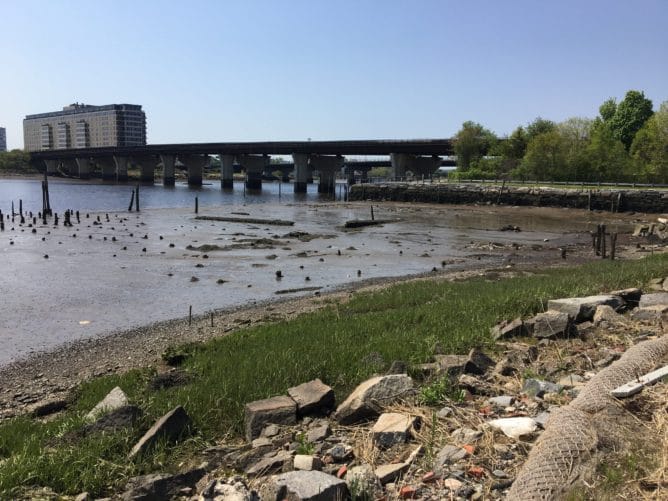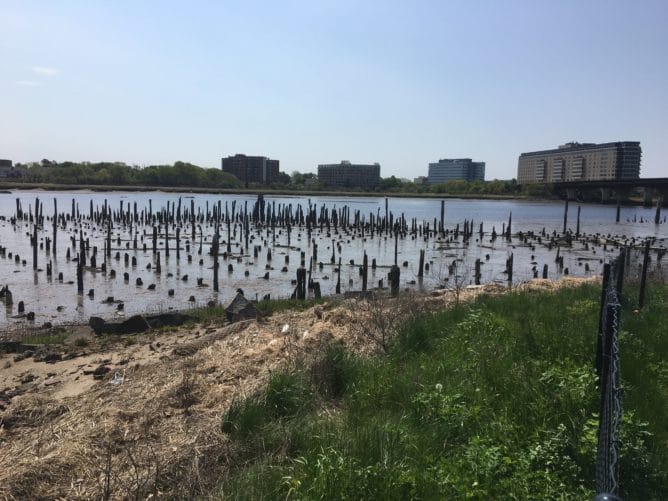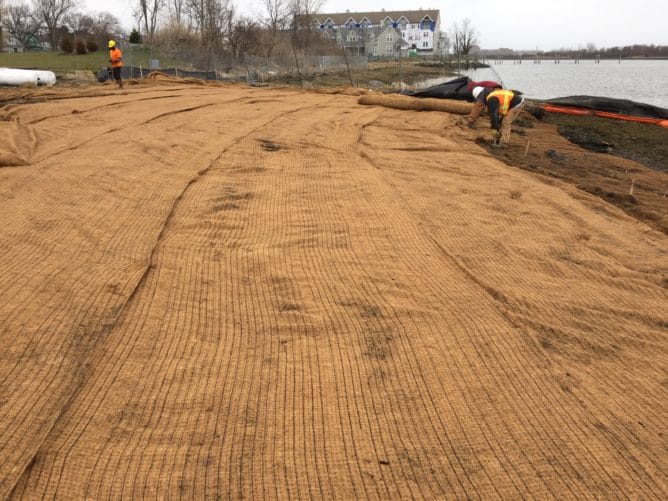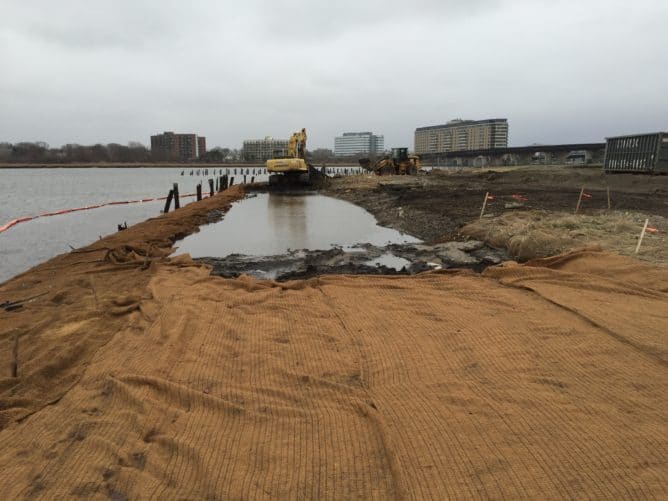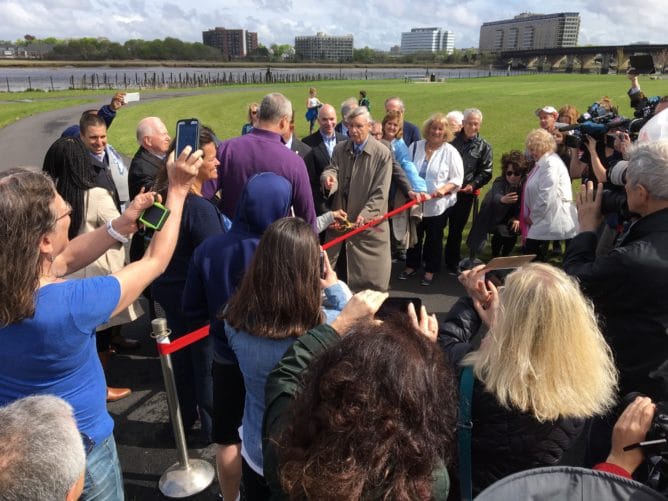 Key Challenges
The GEI design team was faced with the challenge of reviving the natural edge of the shore, cleaning the property and making it safe for direct human activities, with a very tight time frame and a relatively low project budget. The final solution was to restore the coastal salt marsh by removing debris, cleaning the existing patches, establishing a new contiguous salt marsh community, and retrofitting the hard edges to a Living Shoreline. The main park was designed to sit lightly on the land and blend with the coastal environment.  Now complete it is a mix of lawn, trees and meadows along with a walking trail and bike paths.  The design focused on minimizing impact to resource areas and minimizing off-site disposal of contaminated soil in an effort to keep costs down.
Show More
Show Less
The Department of Conservation and Recreation is pleased to add this urban parkland to our collection of nearly half a million acres of protected spaces across the Commonwealth. Natural settings like Finnegan Park are important to the health and vitality of urban families and residents, and we look forward to bringing this park the attention, and attendance, that befit its name.

"
- Leo Roy, Commissioner, Department of Conservation and Recreation