Our asset management (AM) planning services help you develop a strategic plan for municipal infrastructure assets, while ensuring sound stewardship of public funds and delivering value to residents, businesses, and visitors. Our team of more than 70 Asset Management Professionals is the largest team of its type in the North American consulting engineering marketplace.
We create long term value for our clients with lifecycle-perspective and a unique approach to project delivery, combined with industry leading digital deliverables and decision support tools.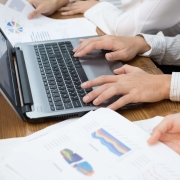 Asset Management Project (AMP) Methodology
We specialize in all areas of asset management, from developing asset management policies and strategies to completing detailed maintenance optimized studies. We complement this experience with our comprehensive understanding of technology functional needs assessments, technology selection, procurement, and the implementation of AM enabling software tools. Our approach to developing Asset Management Plans (AMPs) is asset-centric, evidence-based, and level of service-based. Our AMPs result in prioritized tactical investments, complete with costs, and impact that you can use, measure, and understand. Rather than creating summary-level strategy documents, we focus on the tactical operationalization of infrastructure recommendations. We have tested and implemented this approach on numerous projects: it delivers proven results that are effective long after project completion. Before beginning any asset management project, we will make sure that we have a thorough understanding of the project objectives and constraints. Assets can vary extensively between projects, and we will ensure that your plans are aligned around a range of core municipal infrastructure assets. We help clients through developing their asset management strategies, to forming the plan and, ultimately, delivering asset management at the operational level.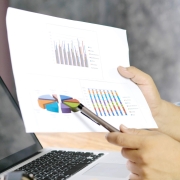 Data Analytics
GEI utilizes robust models for data storage and retrieval to optimize analytics for your organization. Our Data Analytics services helps businesses and municipal organizations optimize performance, plan and manage assets and construction, and increase revenues. Our focus is understanding how data will be used to create robust models for data storage and retrieval. Our team has performed many complex GIS and data management projects; we can provide you with clear direction in the creation, implementation, and maintenance of spatial and analytical deliverables.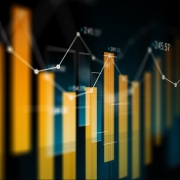 Maintenance Management & Optimization
Maintenance management is a complex business process that must effectively leverage technical, operational, and economic factors for success. Many organizations lack clear roles for their maintenance staff, measurable ways to assess program impact, and level of service indicators. These gaps often lead to inefficient maintenance practices and loss of revenue for an organization. Our maintenance management and optimization services are designed to help organizations solve these challenges. We recognize that a maintenance management system should first provide value to the main contributors of this system — the operators, maintainers, and planners. Our team understands that engaging these 'boots on the ground' users is essential to success; a significant portion of our team have worked for utilities, municipal operators, or engineering departments. They understand the common challenges facing these organizations. We recognize that failure to provide value to these users has an impact on the quality of information available for other stakeholders and can create significant obstacles in an organization's ability to achieve effective decision-making around asset management. Proper maintenance management and optimization is key to overcoming these types of obstacles.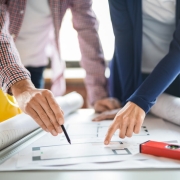 Management Consulting
Management consulting is a core part of our engineering approach. Our management consulting services will involve the review and optimization of processes associated with:
• resource planning
• business organization
• risk
• criticality
• resilience
• levels of service
• life cycle strategies
• capital planning/budgeting
• maintenance management,
• and other factors.
Our project deliverables provide a comprehensive framework for continued management of the enterprise and its assets, with software, processes, training, and long-term support to help clients maintain their systems. We have dozens of team members focused on asset management and infrastructure planning, including nationally-recognized experts at the forefront of the industry.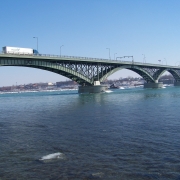 Condition Assessments
We expand on traditional condition assessments with a comprehensive integrated asset management approach that considers many factors, including:
• functional performance assessments
• operation
• maintenance
• consequence of failure
• risk
• growth projections
• work management system data, and
• and operator records and interviews.
Our asset inventory allows our expert team to complete a performance and condition evaluation of each asset, using a combination of visual condition assessment, specialized testing, SCADA data, and available records. Upon completion of the assessment, our team will provide you with clear, actionable recommendations for the next stage of your project.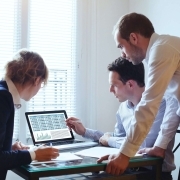 Expertise in Asset Management
Our team offers proven and unmatched experience for asset management projects, with a dedicated Master Plan & Asset Management team. This team also features members focused on Infrastructure Planning and Asset Management. This combines insight and expertise for both growth-related and existing infrastructure programs. Our in-depth knowledge and understanding of municipal infrastructure standards and business processes provides the foundation for our industry-leading asset management services.