Thought Leadership
Can this brownfield be redeveloped? The answer is nearly always yes.
August 3, 2023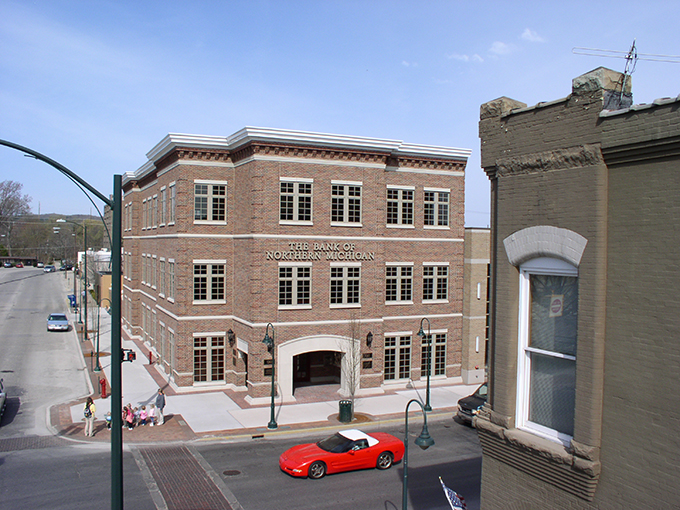 By Jessica Turner – Senior Project Manager
Over the years working on brownfield redevelopment projects, I have often been asked by prospective purchasers and real estate developers, "Is it safe to move forward on this property?" That question, initially centered on the perceived environmental contamination, often conveys several concerns including financial risk, potential regulatory obligations, public perception, and proposed future use. If you're involved in developing a brownfield, you want to work with someone who knows how to navigate these concerns and consider alternatives. Read on to learn about the significant challenges involved in brownfields and how they can be overcome.
When considering the initial concern about environmental contamination, we use available information about the property history to identify the past and current use. In some parts of the country, the environmental history of a property may extend back more than 100 years. We evaluate potential impacts to soil, groundwater, and/or surface water through document reviews, site visits, and interviews with knowledgeable parties.
Then, we determine the nature and extent of impacts by collecting samples of the potentially impacted media. We select from a variety of available cleanup options after collaborating with the property owner and regulatory agency to select the best method to address the risk for the proposed future use. Many cleanup alternatives also include sustainable elements such as:
the use of passive sampling devices to reduce waste streams,
alternate fuels to operate machinery and equipment to reduce atmospheric releases of pollutants, and
passive energy technology such as bioremediation to achieve site cleanup goals.
A brownfields consultant will consider other concerns, especially the anticipated financial investment required to address the impacts and the regulatory framework governing the cleanup. The level of environmental cleanup should be appropriate for the future reuse scenario. For example, if the property is to be redeveloped as a parking deck, the financial investment will be less than if a residential development is planned.
Many state and federal programs offer financial incentives to promote brownfield redevelopment. Although they vary by state, the incentives can include property tax credits and incentives, federal or state grants, and low-interest and flexible loans.
For example, in Georgia, the prospective purchaser covers the up-front cleanup costs. However, participation in the Georgia Brownfield Program allows eligible expenses (incurred to achieve the site cleanup) to be certified and recouped through property tax savings at the completion of the project. The property tax savings are realized by freezing the ad valorem property value until the certified costs are recovered, or for up to ten years. That means significant savings over the course of a long-term redevelopment project, typically enough to pay for the cost of site cleanup.
We complete the investigation and cleanup of brownfield properties though a state's voluntary remediation program or brownfield program. These voluntary programs offer a limitation of liability (LOL), which typically includes protection against a claim by the government for additional environmental cleanup, and protection against a claim by a third party, such as adjoining and/or nearby property or business owners. For example, prospective purchasers participating in the Georgia Brownfield Program are not required to clean up groundwater and are not liable to third parties for claims resulting from pre‐existing releases. Additionally, the LOL transfers to title successors, excluding any parties that contributed to a release.
Public perception presents an additional typical concern. Brownfield sites identified for redevelopment may have a negative stigma of blighted and/or vacant land. These properties often once served as commercial or industrial facilities that were once important employers for that region. Through conversations with generational community members, stories of material processing and waste stream handling may result in a general distrust of that property.
The casual mention of the name of one former project would often result in stories along the lines of, "My uncle used to work there and said that they would tell him to dig a hole to dump the waste in." Although stories like that may initially sound worrisome, they represent valuable historic sources that allow for targeted environmental assessments necessary to alleviate the concern. Upfront and continuing community engagement is a critical component to brownfield redevelopment. Oftentimes, the environmental impacts are not as widespread or harmful as was previously believed.
Brownfield sites have a variety of origins and are not limited to former gas stations, dry cleaner businesses, and manufacturing operations. The impacted parcels, and those surrounding them, are in locations that are increasingly in demand for redevelopment due to their proximity to existing businesses, infrastructure, community services, and available workforce. Across the country, the need for affordable workforce housing is rising. Multi-purpose redevelopment, with commercial businesses on the ground floor and housing on the upper floors, is a popular development model.
Our teams can address your concerns regarding the "safety" of potential brownfield redevelopment projects and build a winning scenario for all parties involved. You may have some of these questions or other specific challenges as you consider properties in your community. In my experience, parties working together can find a path forward. As a result, my answer to our question about redevelopment safety is nearly always, "Yes!"
I look forward to attending the upcoming National Brownfields Conference in Detroit, MI on August 8-11, 2023. Please reach out to me and stop by our GEI booth to learn more about our brownfields services.