Thought Leadership
GEI's Cameron Davis Addressed Capitol Hill on Federal FY18 Budget
September 20, 2017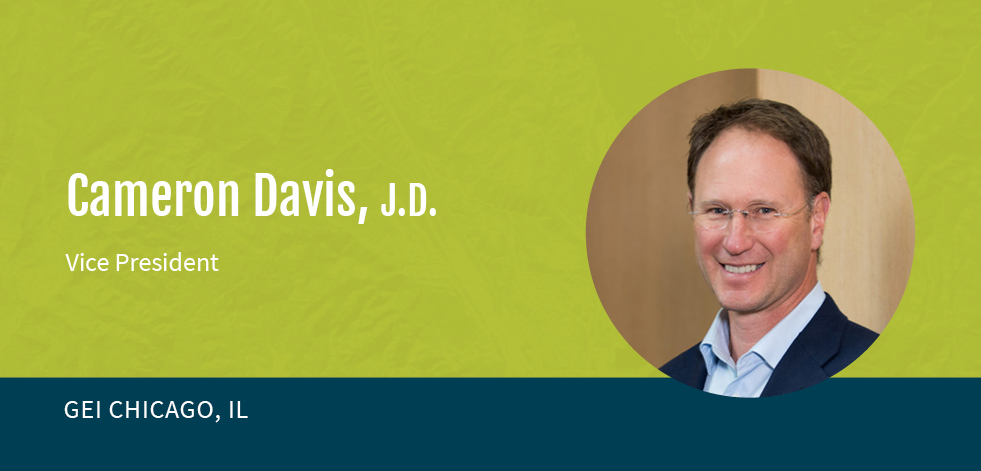 GEI Vice President Cameron Davis briefed Congressional staff at Capitol Hill on June 6th regarding the Federal FY18 Budget.
Davis was part of a Great Lakes Congressional Task Force briefing, hosted by the Northeast-Midwest Institute, about the impact of the budget on Great Lakes regional businesses, states, municipalities and others.
The Administration's proposed budget would eliminate some $300 million under the Initiative, and eliminate funding for other eco-regions in the country, too.
The panelists, made up of Great Lakes' experts, highlighted Initiative achievements – toxic hotspot cleanups, to habitat restoration, and invasive species prevention—all with wide-ranging economic benefits.
Since starting with GEI in February, Davis has begun a Government Affairs practice to assist corporate and other clients with keeping their efforts on track.  "With GEI's strength in the water resources practice and the Great Lakes/Upper Midwest is such a water rich region, this is a win-win for GEI's clients," Davis said.
About Cameron Davis
Cameron Davis comes to GEI assisting clients with their government affairs needs, water tech startups, and other needs. He has more than 30 years' experience in integrating policy, law, science, and economics. Prior to GEI, he coordinated the work of 11 federal departments, including the White House Council on Environmental Quality, and Departments of the Interior, Agriculture, Homeland Security, and Commerce, among others. His work includes federal policy and funding coordination valued at more than $2 billion under the Great Lakes Restoration Initiative, which has been widely recognized as a successful results-oriented program with strong bipartisan support. In addition, Cam collaborated with state resource agencies, municipalities, tribes, academia, business, and civil stakeholders to clean up toxic hotspot Areas of Concern, prevent invasive species' migration and reduce runoff to improve water quality.  He was also a lead negotiator on the U.S. negotiating team along with the U.S. Department of State that led to the Great Lakes Water Quality Agreement of 2012, the first time in a quarter-century that the internationally-recognized pact had been revitalized. Cam earned his law degree, including certification in environmental and energy law, from the Illinois Institute of Technology's Chicago-Kent College of Law and a B.A. from Boston University in International Relations.