Thought Leadership
GEI's Craig Hall co-authors Geostrata Magazine article about the Largest Dam Removal and Stream Restoration Project in California History
April 21, 2017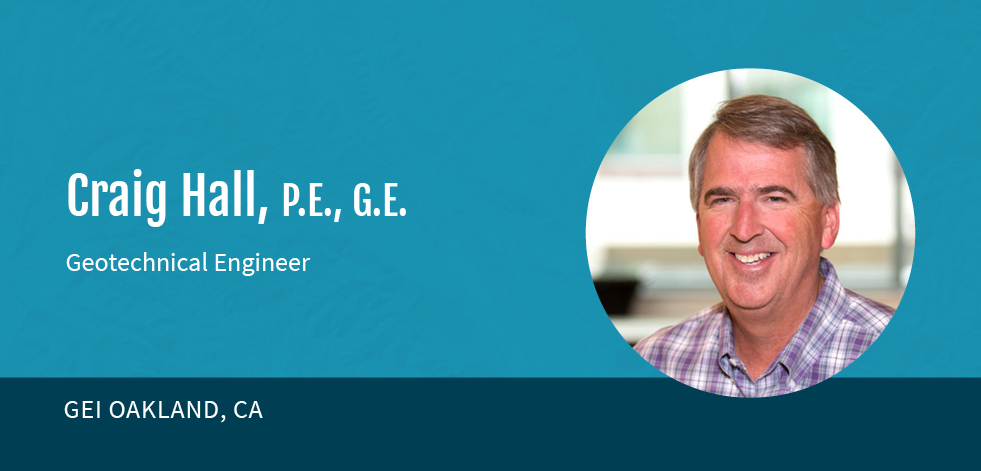 GEI's Craig Hall, P.E., G.E., co-authored an article for Geostrata magazine, detailing the restoration  of California's Carmel River and removal of the San Clemente Dam. The removal became the largest dam removal and stream restoration project in California's history, and was completed in the summer of 2015. The article elaborates on the dam removal plan, pre-construction conditions, project elements, design challenges faced, and the actual dam removal.
ASCE Members can access the article and magazine in it's entirety on the Geostrata website- http://geostrata.geoinstitute.org/print-archive/
About the Author:
Craig Hall is a California registered Civil and Geotechnical Engineer with 28 years of experience with geotechnical and environmental engineering, project management, and construction observation services on both traditional design/bid/build and design/build projects. Over the course of his career, Mr. Hall has worked with public works agencies, water and flood control agencies, port authorities, transportation agencies, airports, private developers, attorneys, public and private solid waste clients, and international mining clients. His experience includes levee studies, design and construction services; dam embankment evaluation, design, and mitigation/repair; dam removal; port facilities; landslide remediation; low-and high-rise commercial, industrial, educational, and residential development; landfills; mine rehabilitation; bridge and roadway design; roadway reconstruction; and steam restoration.