Thought Leadership
GEI's Graham Bradner & Emily Singleton Author Whitepaper Titled "The Origin of the California State Plan of Flood Control Levee System"
October 20, 2017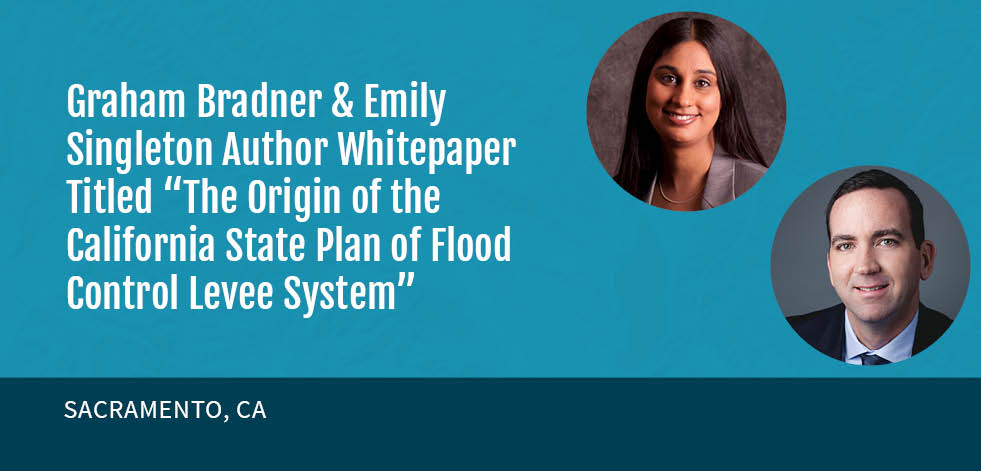 Graham Bradner and Emily Singleton recently authored a whitepaper entitled "The Origin of the California State Plan of Flood Control Levee System." This paper discusses the origin and evolution of this innovative system, recent efforts to inventory and assess the conditions of the system, and ongoing efforts to upgrade the flood project works in an ever-changing environmental and regulatory world.
To access the paper in its entirety please click here.
Abstract: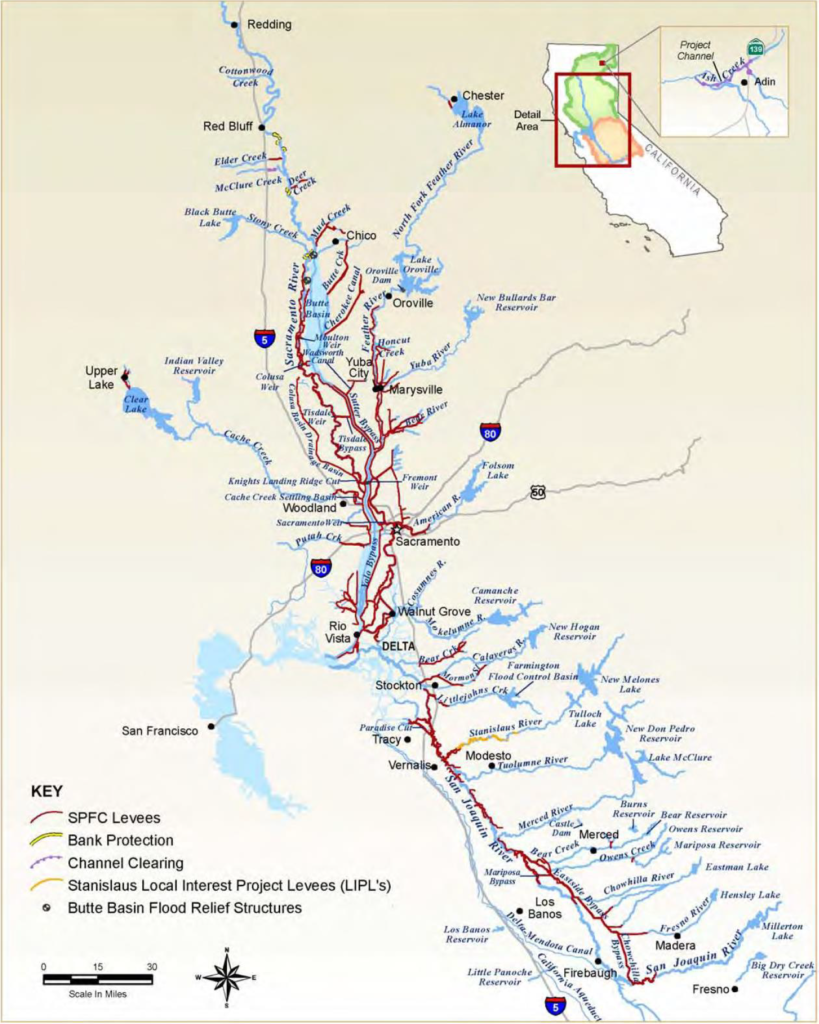 In the State of California, a complex system of levees, weirs, bypasses, dams, reservoirs, and other features constructed over the last 150 years help to protect urban and rural areas against flooding, including the State's capital city, Sacramento. This collection of structures, lands, programs, and modes of operation and maintenance have been brought together in a State-federal flood protection system referred to as the State Plan of Flood Control (SPFC). The extensive flood control system includes approximately 1,600 miles of levee, many of which were constructed incrementally by local, state, or federal agencies. Additionally, the SPFC relies on many non-SPFC dams and other features to attenuate flows and aid in operations. The geographic area protected by the SPFC encompasses two major river systems, the Sacramento and San Joaquin rivers and tributaries with more than 43,000 square miles of combined drainage area. The region has experienced many devastating floods, which were often a motivator for significant advancements in statewide flood risk management.