Thought Leadership
Jamey A. Stynchula Featured in Commerce Magazine
November 28, 2018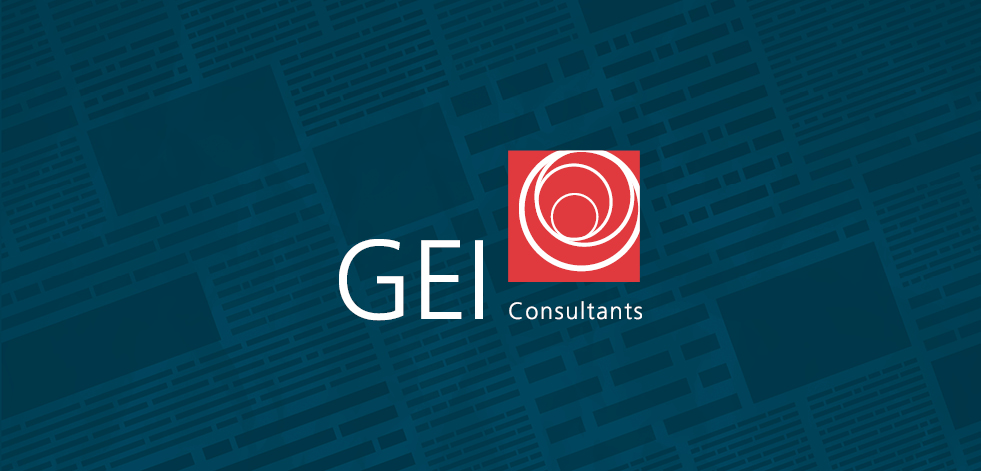 Jamey A. Stynchula was recently featured in Commerce Magazine's Annual Environmental Issue focused on NJDEP, LSRPs, Drones, Case Studies, Energy and Environmental Law. See the article below:
GEI Consultants Inc. uses "UAS or drone technology in variety of ways for environmental projects," says Senior Project Manager Jamey A. Stynchula, PG, LSRP, "We use photogrammetry [surveying and mapping] to generate topographic maps of sites quickly and inexpensively. We have conducted pre- and post-remediation surveys of sites and have been able to track soil excavation progress periodically and visualize progress." GEI uses orthomosaic imagery "to tile together aerial photos of pipeline rights- of-way, which are often irregular and difficult to manage," he adds. "Our water resources divisions used drones to inspect areas of dams that are difficult or unsafe to access." Applications in the oil and gas industry include leak detection, through the use of lasers, "to the part per million level and through thermal imaging. We also conduct visual inspection of erosion and sediment control measures along pipeline routes. We anticipate that the FAA will be granting exemptions to line-of-sight flying which will make the aerial inspection of pipelines much easier and more efficient."
See complete November edition here.