Thought Leadership
Looking for the right site for offshore wind facilities? Start with remediated sites in ports.
March 26, 2023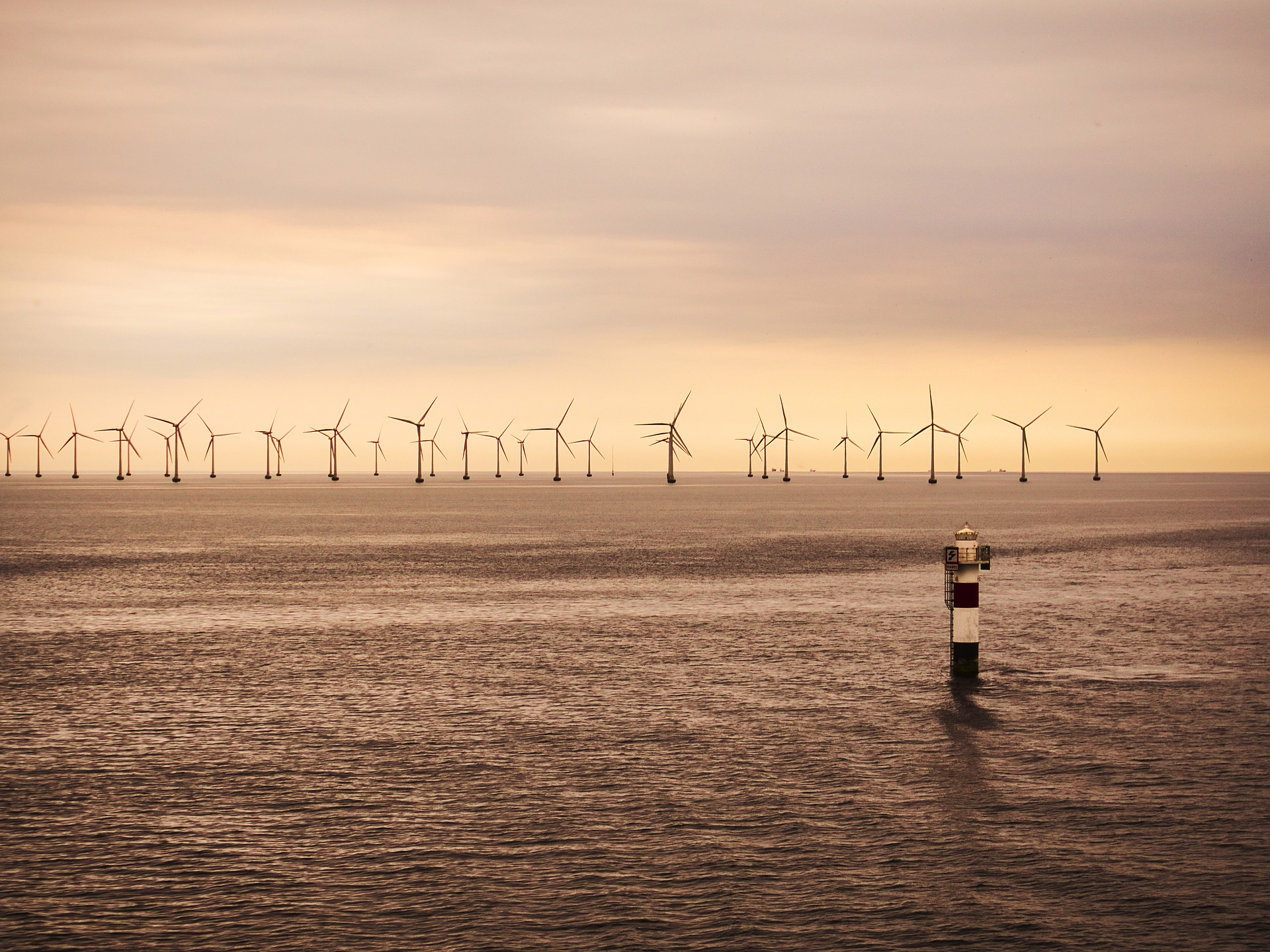 By Gary Rozmus – Senior Consultant
Sites in need of cleanup may not seem like the ideal spot for offshore wind facilities to set up shop. But look again. Once remediated, they may offer too many benefits to pass up.
Offshore wind farms require sites in nearby ports and waterways to serve as final assembly and staging areas during construction, and to serve as Operation and Maintenance (O&M) and staffing facilities once construction is complete. Many of these locations are contaminated from prior industrial and other waterfront uses. Others were filled in the past with what is commonly called urban fill to make the sites suitable for its prior use. Often, the land at these sites have been contaminated for decades.
This contamination isn't limited to just the land. Contamination may also include sediments in rivers and other bodies of water. These water bodies must be dredged to allow the berths needed for the vessels involved in the offshore work.
Using Brownfield redevelopment practices and local, state, and federal regulatory programs supporting Brownfield redevelopment, contaminated sites are well suited to be converted to use for offshore wind sites.
To serve that purpose, site selection is critical. This includes where the wind turbines, cables, and other infrastructure will be staged. Most of these component pieces are large and need land where these parts can be assembled, transferred to vessels, and then to the wind farms for construction and where maintenance operations can be conducted.
Clients must look at the site especially through the lens of tax credits and liability protections. These credits and protections are structured to benefit those who did not cause the contamination and are considered volunteers in the process.
Remediation requirements for an industrial port or waterway site are much less stringent than those used for, say, a residential or unrestricted use site. In many cases, construction elements, such as building slabs and paved areas, can also serve as remedial capping elements, essentially serving a dual purpose.
As offshore wind continues to emerge as an energy source in this country, communities in this country are looking to invest in this industry's growth. One example of a state making this investment happen is New York. Leaders here see the potential direct benefits of jobs, affordable housing, and increased tax revenues.
As I write this, development companies are earning these tax credits and associated liability sign offs. After a Brownfields Cleanup Program (BCP) Certificate of Completion (COC) is issued by the New York State Department of Environmental Conservation, an applicant has no liability to the State of New York for hazardous waste or petroleum at and/or emanating from the site, subject to certain terms. Volunteers also receive a release for Natural Resource Damages.
This work leads to jobs in industries like renewable energy and roadway and rail transportation and incentives that can lead to affordable housing and other public benefits.
New York State is one of the clear leaders in utilizing its BCP, tax credits and other related benefits to stimulate the growth of redevelopment. This work results in jobs' growth, tax revenue to the state, and strategic area-wide redevelopment that often occurs in the area around the redeveloped Brownfield site.
Another factor worth considering: Affordable housing. Bringing affordable housing into the conversation is one way to gain access to the benefits mentioned above and results in the growth of an important need in many communities. Studies have shown that the tax credit system works. For every $1 of tax credit, it is estimated that $8 of private capital investment occurs.
New York City is the only municipality in the country with its own Brownfields Cleanup Program (known as the Voluntary Cleanup Program (VCP) to avoid name confusion). The NYC VCP does not provide the lucrative State of New York tax credits, but it delivers rapid Brownfields cleanup program approval of mildly contaminated sites.
This swift response enables developers to get through the program and into construction rapidly. In this case time is money. The NYC VCP is linked to the state's BCP through a memorandum of understanding.
Many sites throughout the NY/NJ Harbor complex and on the Hudson River are being developed today and in consideration for development as offshore wind port sites. Before anything can happen, many of these sites will have to address contamination in upland areas as well as under water to make them accessible by boat and usable for assembly and operation and maintenance work.
But dedicated professionals can overcome these obstacles and get the sites ready for what the growing offshore industry needs.
Our team will be sharing more about this topic at the upcoming IPF OSW Conference March 28 – 30. Contact me to learn more leveraging these contaminated sites in ports.