Meet Gei's
Chia Tan, Ph.D., P.E., D.GE, F.ASCE
Senior Consultant
Dr. Chia Tan has more than 35 years of geotechnical and geostructural engineering experience on hundreds of projects in many parts of the United States and in ten other countries worldwide, including China, Korea, Taiwan, Singapore, Saipan, Malaysia and Indonesia. His key strengths are in the evaluation and design of foundation systems for mid- to super-high-rise buildings (including several of the tallest buildings in the world), soft ground and hard rock tunneling, deep shaft and deep basement excavation, ground improvement, geotechnical earthquake engineering, geotechnical risk evaluation and mitigation.
Dr. Tan served as the foundation engineer of record for several high-rise buildings in Chicago, New York City, Jersey City and Singapore. He was the geotechnical engineer of record for the currently under construction Deep Rock Tunnel Connector Project in Indianapolis, Indiana. He also served as the geotechnical engineer of record for the ComEd 345KV transmission project in Chicago, Illinois.
Dr. Tan is an elected Fellow of American Society of Civil Engineers and he is also a Diplomate of Geo-Professionals. Dr. Tan is professionally active at both the national and local levels. He is currently a member of ASCE Standard Committee on Shallow Foundations, ASCE Standard Committee on Deep Foundations, ASCE Standard Committee on Frost-Protected Shallow Foundations, and ACI Committee 336 on Footings, Mat and Drilled Piers. His graduation research work provided the background framework for the Foundations and Retaining Structures sections of the 1996 (First Edition) Load and Resistance Factor Design (LRFD) Design Code for American Association of State Highway and Transportation Officials (AASHTO), the first LRFD foundation design code in the United States.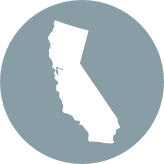 LOCATION
Los Angeles , California
Highlights
Licensed Professional Engineer: Il, IN, NJ, NY, WI