Meet Gei's
Christopher Abraham, P.E.
Project Manager/Branch Manager
Christopher is a branch manager and a project manager with geotechnical engineering experience providing overall project management, geotechnical engineering analysis, foundation subgrade evaluations and design and construction recommendations to a wide variety of clients. He has managed subsurface exploration programs and prepared geotechnical engineering analysis reports for clients in the municipal, commercial, industrial and transportation market sectors.
Christopher also has a wealth of experience in the construction quality assurance and quality control field of materials testing and construction oversight. He has performed or managed staff performing materials testing and construction oversight services such as caisson construction observation, driven pile observation, foundation subgrade observation and testing, field compaction testing of structural fill materials, site balancing observation and testing, concrete, mortar and grout testing, structural steel observation and testing and sprayed fire resistive material (SFRM) observation and testing.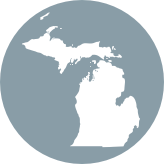 LOCATION
Marquette, Michigan
Highlights
Licensed Professional Engineer: KS, MI, WI