Meet Gei's
Cindy Davis
Senior Regulatory Specialist/Senior Project Manager
Cindy Davis is a senior regulatory specialist and project manager/ director with over 25 years of experience leading natural resources projects. She has a long and successful track record of analyzing environmental impacts of projects on biological resources for CEQA, NEPA and statutory compliance, negotiating mitigation and securing permits and other regulatory approvals for a variety of multi-disciplinary projects. She has successfully secured numerous permits and other regulatory approvals for private developers, state agencies and local jurisdictions.
Cindy has extensive experience in USACE wetland regulations and the permitting process pursuant to Section 404 and 401 of CWA. She is proficient in ESA and CESA compliance with considerable experience in Section 7 consultations. She has developed positive and productive relationships with the representatives of regulatory agencies (e.g. USACE, CDFW, USFWS and RWQCB) to facilitate permit acquisition. USACE's respect for her knowledge was shown when she was invited and served as a member of the USACE Sacramento District Regulatory Sensing Session Working Group, working to find ways to streamline the 404 regulatory process.
Cindy's project management experience includes directing projects pertaining to restoration, flood control and water storage, infrastructure, residential, commercial and government buildings and transportation. She is a respected team leader who not only understands the technical side of the project, but also how to work smoothly with a variety of team members, stakeholders, resource agencies and multiple client interests to bring projects to successful implementation while carefully managing projects within schedule and budget parameters.
Connect on Linkedin
I want to express my sincerest appreciation and commendation to Cindy Davis and her team at GEI for their commitment, passion, professionalism, expertise, and expeditious efforts on the Tehama Colusa Canal Authority's Elk Creek Bank Stabilization Project. Their permitting and engineering efforts on this important project, to protect our significant water conveyance facilities that was at great risk, was instrumental to the project success. This vital work had to be completed on a very short time frame, under emergency procedures, and required a very nuanced and delicate regulatory approach, all while we were in a race against weather conditions. The GEI team rose to the task, met the timeline, achieved our goals, and greatly helped to control and manage the costs of completing this effort. Maybe most importantly, I greatly appreciated the attitude and perspective of Cindy and her team, they were passionate and personally committed, they took ownership of this effort like they were one of our staff and a part of our service constituency in regard to their resolve to make this project a success. Thank You!!
- Jeffrey P. Sutton, General Manager at Tehama-Colusa Canal Authority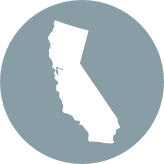 LOCATION
Sacramento, California
Highlights
GEI X² Steering Committee, Member
Association of Environmental Professionals, Member
Floodplain Management Association, Member
USACE's Regulatory Sensing Session Working Group
Association of Women in Water, Energy, and Environment, Member
GEI Board of Directors - Member