Meet Gei's
Daniel R. Willis, P.E.
Construction Manager
Daniel "Danny" Willis, P.E. brings almost 14 years of experience as a Construction Manager and Project Engineer specializing in water, wastewater, and environmental construction management and project management; health and safety program management and oversight; project engineering, planning, and permitting; environmental remediation design and implementation; and logistics for large federal, state, city, and private sector clients. Prior to joining GEI, he worked for a globally known A&E consulting firm and executed several large, complex projects across the western United States.
During his career, Danny has served as the construction manager/resident engineer for large water/wastewater pipeline and facility infrastructure construction projects part of the City of San Diego's capital improvements program, resident engineer and health and safety lead for wastewater treatment plant upgrades and expansion programs, and project engineer for complex remedial construction design implementations for Department of Defense, Department of Energy, PG&E, and Southern California Edison.
Danny is highly experienced with managing all aspects of a construction projects life cycle including proposal development, design, cost estimating, scheduling, construction implementation management, and project close-out. He has served as the certified project manager responsible for financial monitoring, budget forecasting, and resource management for over 25 projects in his career. Danny has extensive knowledge in document control and document management systems and methods as reflected in his ability to effectively manage a projects incoming RFI, RFP, Change Order, and Claims reports. He has a proven track record of delivering for our local municipal agencies.
Danny earned his Bachelor of Science in Civil Engineering from Syracuse University.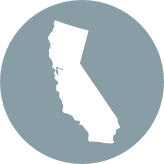 LOCATION
San Diego, California
Highlights
Licensed Professional Engineer: CA