Thought Leadership
How can forming a trusted partnership with your consultant translate to increased program success and community satisfaction?
September 26, 2022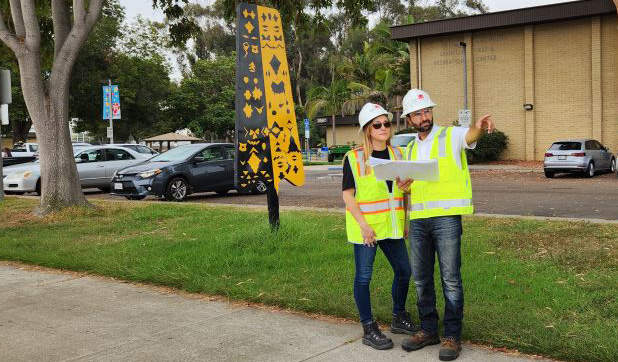 By Violletta McDaniel – Senior Project Manager and Danny Willis – Construction Manager
Public agencies rely on consultant partnerships to help deliver a wide range of projects and goals. Consultants are used to help support peaks in workloads without risking layoffs during slower periods. Like any partnership, finding chemistry with your consultants can be daunting. Identifying quality teams that share your vision is important, and entirely possible with the right approach. While each project is unique with varying levels of staff experience, owners can leverage that experience to assemble their ideal team. Your trusted partners should be viewed as an extension of your own staff who are reliable and share your same values and work ethics. In this time of economic uncertainty, you shouldn't settle for anything less than a consultant team that recognizes and understands your concerns whether it's labor shortages, supply chain issues, public concerns, funding issues, or meeting tight deadlines.
Find the qualities that count!
The power of teamwork is more important now than ever. Everyone has heard the saying, "There is no 'I' in team". While this is a cliché, studies show that individuals who work in collaborative settings are 50% more effective at completing tasks than those who work independently. Working collaboratively and collectively leads to better on-the-job performance rates, according to a Stanford University study.
When everyone is committed to the team's common vision and collaborating towards the same end goal, you are less likely to experience team conflicts or differing objectives. You want to avoid situations where your consultant is working towards a different objective, causing project delays or unforeseen issues that sidetrack your project.
Experienced staff can be the difference in a project's success. Most consultants work for an array of different clients. Engage them and ask what has or hasn't worked for them. This is a great way to collect project data when planning or anticipating potential issues with your own projects. Leverage their experience, letting them take the initiative to work independently and present solutions instead of always seeking direction from you. These industry experts have experience evaluating risks by performing constructability reviews and providing a proactive approach to avoid/minimize potential claims and costly change orders. Consultants with quality staff have a strong history of delivering successful projects and the expertise to be proactive in addressing common issues and pitfalls. This is critical with complex projects, such as work within highly-dense populated areas, and projects with a lot of community interest.
Communication at its core is essential to any project. Every issue, no matter how small, needs to be communicated to the team in an efficient and useful way. Small issues not addressed can evolve into larger problems. Project owners have a responsibility to answer to their superiors and communities. The open line of communication and collaboration keeps the owner informed of all project-related items so they have real-time answers when questioned and aren't caught off guard. The best way to start the project on the right track is by communicating expectations at the beginning. Teams with open communication lines can offer more effective solutions, move past project speed bumps, and keep a project on schedule.
Innovation is driven by competition. Good consultants strive to develop and apply new tools and methods to make them more efficient at their jobs. Look for a service differentiator that no one else has to offer, one that could provide out-of-the-box solutions and project cost savings. Ask your consultants what new tools and methods they are using, and what they have found to be effective.
For example, some projects have utilized drone technology to gain access to remote areas to perform surveys and inspections. The addition of this technology can help prevent putting staff's health and safety at risk and allow for a cost-effective solution to inspect difficult environments.
How collaboration leads to better project outcomes
Success can be measured in several ways. Some may consider success finishing a project with zero change orders or claims, finishing under budget and ahead of schedule, or simply by everyone going home safely at the end of each day.
For instance, on large water infrastructure projects like dams, reservoirs, and levees where multiple agencies, counties, and stakeholders are involved, each stakeholder may have a different goal. An agency may be focused on water quality, while others may be cautious of public concerns and traffic impacts. The big picture approach matters at the beginning when you hire a consultant. The "right consultant" should be able to manage differing objectives and address all stakeholder needs. That management requires a lot of collaboration, experience, communication, and even innovation to deliver on those needs and meet project expectations.
Regular collaboration emphasizing your goals and objectives with your consultants at every stage of a project life-cycle drives better outcomes. This synergy helps deliver everyone's ultimate goals and set the table for project success.
Violletta McDaniel and Danny Willis have over 30 years of combined experience in the consulting industry working in both the public and private sectors. They have a strong track record of collaborating and developing strategic goals with their clients which has resulted in trusted partnerships for several decades. If you are searching for better communication or chemistry from your consultants, they can be reached at vmcdaniel@geiconsultants.com and dwillis@geiconsultants.com.