Meet Gei's
Violletta E. McDaniel, P.M.P.
Senior Project Manager
Violletta brings extensive experience managing large capital projects, delivering complex construction projects, planning and coordinating large water expansion programs, and administering multiple concurrent as-needed construction management contracts for local municipalities.
During her career, Violletta has had the pleasure of working on water expansion and upgrade programs for the Chino Basin Desalter Authority, West Basin Municipal Water District, and Elsinore Valley Municipal Water District. She managed and coordinated various activities including planning, design, construction, grant compliance, tracking, and reporting.
Violletta also brings extensive experience managing multiple concurrent on-call construction management agreements for San Diego clients such as the City of San Diego, San Diego County Water Authority, Helix Water District, and the City of Encinitas. Her construction experience includes serving as a construction and project manager on major pipeline replacement projects, parks, and the Lake Hodges Hypolimnetic Oxygenation System (HOS) project which won the CMAA San Diego Chapter 2021 Project Achievement Award for Public Works.
Violletta is a certified Project Management Professional (PMP) and has a passion for program/project management and project controls. She has a proven track record of delivering for our local municipal agencies.
Connect on Linkedin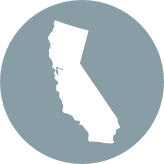 LOCATION
San Diego, California
Highlights
Project Management Professional