Meet Gei's
Errol Kitt
Vice President
Errol Kitt is a Vice President and the Branch Manager for GEI's Long Island Office.  He is an environmental engineer whose diverse background includes over 35 years of experience managing and directing environmental projects primarily located in New York, as well as New Jersey, Connecticut and Pennsylvania. Errol has managed and directed Remedial Investigation/Feasibility Studies (RI/FS) and Interim Remedial Measure (IRM) projects at New York State Superfund hazardous waste sites and at former Manufactured Gas Plant (MGP) sites. He has managed and directed numerous investigations to determine the nature, magnitude and extent of contamination in various media and developed appropriate remedial actions at industrial, commercial, institutional and municipal landfill sites.
Errol has directed and managed hundreds of Phase I environmental site assessments (ESAs), Phase II environmental subsurface investigations (ESIs) and associated remediation activities for commercial and industrial real estate transactions in several states, and has directed numerous underground storage tank (UST) and underground injection control (UIC) investigations, and associated removal/closure and remediation programs. In addition to contaminated soil/groundwater remediation systems, he has designed multiple sewage treatment plants, sanitary wastewater disposal systems and industrial wastewater treatment systems.
Errol has a bachelor's degree in Environmental Engineering & Technology from Cornell University and a master's degree in Civil & Environmental Engineering from Polytechnic Institute of New York (NYU).  He is a graduate and active member of The Energeia Partnership, Long Island's prestigious regional stewardship and leadership program through Molloy College. Errol was elected by the Suffolk County Legislature and serves on the Suffolk County Planning Commission. He also holds board positions on the Cold Spring Harbor Laboratory Corporate Advisory Board and the Village of Lloyd Harbor Site & Building Permit Review Board.
Connect on Linkedin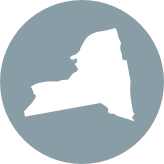 LOCATION
Long Island, New York
Highlights
Suffolk County Planning Commission, Commissioner
Cold Spring Harbor Laboratory, Corporate Advisory Board Member
Village of Lloyd Harbor, Site & Building Permit Review Board Member
The Energeia Partnership, Partner
Long Island Real Estate Group, Member
Suffolk County Village Officials Association, Member
U.S. Green Buildings Council – Long Island Chapter, Member
National Ground Water Association, Member