Meet Gei's
George Meister, P.E.
Project Manager
George Meister is a Professional Engineer and provides civil engineering support on projects involving unmanned aerial systems, coastal works, marine structures, site planning, storm water management, construction management and infrastructure design/upgrade. As a consulting engineer, he has supported design of municipal streets, water mains and sanitary and storm sewers. He has a wealth of professional experience in the planning and design of commercial properties, residential communities and industrial sites. Additionally, George has supported design and construction projects involving access roads, parking lots, storm water detention and retention systems, and utility routings and sizing. He is proficient with related software programs including AutoCAD™ drafting programs, Microsoft Project™, Drone Deploy, Pix4D, Autodesk ReCap HEC-RAS and HydroCAD, among others. In addition to his civil engineering expertise, he has 20 years of experience in performing construction administration and materials testing services, including soils, concrete and asphalt testing and their usage and application.
George has a B.S. in Civil Engineering from Michigan Technological University.
Connect on Linkedin
George Meister is an exceptional civil engineer. He is a very resourceful and bright professional with a wide range of technical skills and extensive hands-on practical experience. While working with George on complex design projects, I found that he was very capable always presenting innovative solutions. From complex aerial drone surveys, to materials testing, to construction management, I would highly recommend George Meister."
- Robert Greene, P.E., Senior Project Manager - Nova Consulting Group, Inc.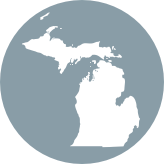 LOCATION
Marquette, Michigan
Highlights
Licensed Professional Engineer: AZ, MI, MN, WI
FAA Certified Remote Pilot
NAUI Advanced SCUBA Diver
MSHA Underground Miner