Meet Gei's
Ileen Gladstone, P.E., LSP, LEED AP
Senior Vice President
Ileen Gladstone's principal area of practice is the development of contaminated properties. She is an expert in incorporating remediation and cleanup into construction projects. With extensive experience in the environmental field, she has the perspective to work through complex issues effectively and support the objectives of her clients by saving both time and money. As a Massachusetts Licensed Site Professional, she has been responsible for the cleanup more than 300 sites involving various soil, groundwater and indoor air contamination.
Since joining GEI in 1992, Ileen has been a leader not only in the firm, but also in the industry. She has been an active member in Massachusetts Department of Environmental Protection committees that shape the practice and formulate policy. She has authored more than 40 presentations and papers on a range of environmental issues including brownfields development, vapor intrusion and Polychlorinated Biphenyl (PCB) cleanup. Ileen served on GEI's Board of Directors between 2000 and 2006 and then was re-elected in 2016.
Ileen has a B.S. in Civil Engineering from Cooper Union and a M.S. in Civil Engineering from the University of Massachusetts at Amherst.
Connect on Linkedin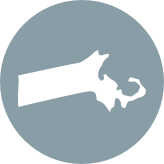 LOCATION
Boston, Massachusetts
Highlights
GEI's Board of Directors (2004-2010 and 2016-Present)
Licensed Site Professional: MA
Licensed Professional Engineer: MA
MassDEP Committee Member: Waste Site Cleanup Advisory Committee, and Commissioner's Fees and Advisory Committee
Email: IGladstone@geiconsultants.com
Phone Number: (781) 721-4012