Meet Gei's
James Christensen, P.E.
Geotechnical Engineer
James is a geotechnical engineer with experience in subsurface investigations, geotechnical instrumentation, construction monitoring and laboratory testing of soil and bedrock. His design and analyses specialties include slope stability for dams and embankments, excavation support systems and deep foundations. He joined GEI in 2008 and has experience compiling and analyzing data, writing geotechnical engineering reports, developing foundation and construction recommendations, design of excavation support systems and writing construction specifications. He has extensive field experience in rock-socketed caisson inspection, rock subgrade inspection, rock anchor installation and testing, support of excavation installation, pile load testing, boring investigations and test pit investigations. He is experienced in consolidation, permeability, triaxial strength, grain size analysis, Atterberg limit testing and point load testing.
James has a M.S. in Civil Engineering from the University of Illinois and a B.S. in Civil Engineering from the Union College.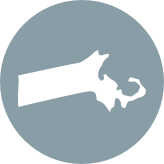 LOCATION
Boston, Massachusetts
Highlights
Licensed Professional Engineer: MA