Meet Gei's
Joseph Caryl
Vice President, Construction Services
Joe brings more than 23 years of experience as a Principal Construction Manager and has served as Vice President of US Remediation/Construction on multiple projects for federal, state, municipal, energy, industrial, and commercial clients involving construction, decommissioning and demolition, environmental remediation (upland and sediment) and restoration under RCRA, CERCLA and TSCA programs. Joe has also developed, led, and mentored PM/CM teams across North America to successfully complete large, complex construction/remediation projects. Joe's construction expertise includes constructability reviews, cost estimating, procurement support, contract/subcontract negotiation, risk evaluation/mitigation, project controls (schedule & cost), stakeholder management and conflict resolution.
Joe holds a B.S. in Biology and an M.S. in Construction Management from Eastern Michigan University.
Connect on Linkedin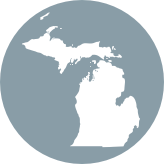 LOCATION
Ann Arbor, Michigan
Highlights
Viewed as a key specialty leader on construction projects involving CERCLA, sediments, hazardous waste management, coal tar/MGP remediation and decommissioning/demolition.