Meet Gei's
Kathleen Stetser, P.G., LSRP
Vice President / Industrial Practice Leader
Kathleen Stetser, a Vice President and Industrial Practice Leader at GEI Consultants, has 24 years of consulting experience and specializes in environmental program management and site remediation services for clients within the utility, chemical, pharmaceutical, manufacturing and petroleum business sectors. Kathi is a NJ regulatory specialist and is expert in matters relating to the Industrial Site Recovery Act (ISRA), The Technical Requirement's for Site Remediation and the Site Remediation Reforms Act (SRRA). A licensed Professional Geologist and a New Jersey LSRP, Kathi received both bachelor's and master's degrees in Geology from the University of Delaware.
Kathi is active on numerous NJDEP Stakeholder Committees involving new regulations and technical guidance and is currently serving on the NJDEP Ground Water Quality Standards Classification working group. She is co-author of the Preliminary Assessment Technical Guidance, along with Mr. Joshua Gradwohl of the NJDEP and one of the primary authors of the Site Investigation/Remedial Investigation/Remedial Action for Soils Technical Guidance as well as the Historic Fill Technical Guidance and the Historic Pesticide Technical Guidance. Kathi was an active participant in the stakeholder group that redrafted the Technical Requirements for Site Remediation and serves on the NJ Site Remediation Professionals Licensing Board.
Connect on Linkedin
Kathi Stetser has demonstrated the technical capability, regulatory knowledge, management and people skills required to successfully lead our complex project. She is responsive on the requirements of individual tasks, achieves interim milestones on time, and keeps the team focused on the long-term goals.
- Ted Coyle – Dallas Airmotive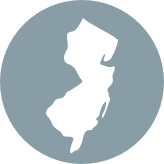 LOCATION
Mount Laurel, New Jersey
Highlights
Industrial Remedial/Compliance Program Management
New Jersey Regulatory Specialist
New Jersey LSRP
Licensed Professional Geologist: PA, FL, GA
NJ Site Remediation Professional Licensing Board, Member