Meet Gei's
Naser Bateni, P.E.
Senior Vice President
Naser Bateni is a licensed Professional Engineer with more than 40 years of experience in water resources planning, and water and flood management projects. Naser oversees planning for major surface and groundwater infrastructure, flood management, flood emergency response, integrated water management, conjunctive management of surface and groundwater resources, groundwater management planning and reservoir operations.
Prior to joining GEI in 2003, Naser served as Chief of Planning and Local Assistance at the California Department of Water Resources (DWR), where he managed water resources planning programs and directed staff in the planning of major water supply infrastructure, including the multi-billion dollar FloodSAFE Program. He also directed and managed the loan and grant programs that assisted local water agencies implement water conservation, groundwater storage and recharge, watershed and river restoration, and local water supply projects. His career at DWR includes 11 years of experience in flood management and flood operations.
Naser earned a M.S. in Water Resources from the University of California – Davis, and a B.S. in Irrigation Engineering from the University of Tabriz.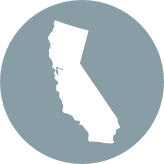 LOCATION
Sacramento, California
Highlights
Licensed Professional Engineer: CA
Chairman of GEI's Board of Directors
Formerly Chief of Planning and Local Assistance at the California Department of Water Resources (DWR)