Meet Gei's
Nicholas Miller P.E., P.H.
Hydrology & Hydraulics Engineer
Nick Miller is a licensed Professional Civil Engineer with 13 years of experience in project management and hydrologic and hydraulic engineering. Nick's primary expertise is in hydrology and hydraulics relating to dams, including the planning and design of dams, feasibility and economic studies of hydroelectric projects, spillways design and analysis, inlet and outlet works design, analysis of conduit and open channel flow, and probable maximum flood (PMF) studies. He also has extensive experience in 1D and 2D hydraulic computer modeling for hydraulic structures including final design of spillways, channels and numerous dam break studies. Several of his projects have required coordination with state regulatory agencies, and many have required coordination with FERC. Nick's experience also includes numerous dam safety inspections and reporting. Based on Nick's comprehensive project experience he has achieved Professional Hydrologist (P.H.) recognition by American Institute of Hydrology.
Nick Miller earned both a Bachelor of Science degree and Master of Science degree in Civil Engineering from Colorado State University.
Engineering excellence is in the details.
- Nicholas Miller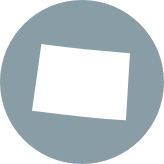 LOCATION
Denver, Colorado
Highlights
Licensed Professional Engineer: CO
Certified Professional Hydrologist-American Institute of Hydrology
Member of Association of State Dam Safety Officials
2013 Technical Paper of the Year, "Dam Safety Alternatives Analysis Using Optimized Hydropower Simulations", HydroVision 2013 Conference