Meet Gei's
Nicholas Miller P.E., P.H.
Hydrology & Hydraulics Engineer
Nick Miller is a dam safety engineer with over 17 years of experience on dam projects nationwide for water agencies, irrigation districts, water companies, as well as county, state, and federal agencies. Mr. Miller brings extensive expertise in project management and dam safety engineering including planning and design of dams, spillways design and analysis, evaluation of inflow design floods, hydraulic computer modeling for hydraulic structures, and dam safety and security inspections. Mr. Miller has served as project manager for many dam alternatives studies and is engineer of record for several new and rehabilitation dam projects in Colorado. He also has extensive experience in 1D, 2D, and 3D hydraulic computer modeling for hydraulic structures including final design of spillways, channels and numerous dam break studies. Several of his projects have required coordination with state regulatory agencies, and many have required coordination with FERC. Nick's experience also includes dam inspections, PFMA workshops/reports, preparation of Supporting Technical Information Documents (STID), and preparation of Emergency Action Plans. Based on Mr. Miller's comprehensive project experience he has achieved Professional Hydrologist (P.H.) recognition by American Institute of Hydrology.
Nick Miller earned both a Bachelor of Science degree and Master of Science degree in Civil Engineering from Colorado State University.
Engineering excellence is in the details.
- Nicholas Miller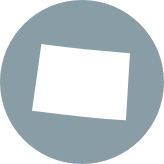 LOCATION
Denver, Colorado
Highlights
Licensed Professional Engineer: CO
Certified Professional Hydrologist-American Institute of Hydrology
Member of Association of State Dam Safety Officials
2013 Technical Paper of the Year, "Dam Safety Alternatives Analysis Using Optimized Hydropower Simulations", HydroVision 2013 Conference