Meet Gei's
Roger Putty, P.E., P.M.P.
Principal Water Resources Engineer
Roger is a principal engineer with over 28 years of experience in water resources. His focus of work is in integrated flood and water supply planning and project management. Roger has extensive experience as a Project Manager, Task Lead and Technical Advisor for the development and implementation of complex, state-wide and regional large-scale flood and water supply management projects for federal, state and local agencies. He has managed numerous projects involving the development of regional flood and water management plans, feasibility studies and has led development and application of water resources models. Recent flood and water supply projects he has supported include the DWR Forecast-Coordinated Operations programs for the Yuba-Feather River system and for the San Joaquin River basin, the DWR Flood Emergency Response Program 2013-2017 Implementation Plan, the DWR Central Valley Flood Protection Plan (CVFPP) and the DWR Statewide Flood Management Planning Program (SFMP). Roger has managed and supported many other water management efforts, including Facilitation and Planning Services for the DWR California Water Plan Update 2018, the U.S. Bureau of Reclamation's Upper San Joaquin River Basin Storage Investigation, as well as several Integrated Regional Water Management Plans. Through these efforts, he has provided expert strategic and technical water resource planning and analysis, technical direction and QA/QC, project management and agency/stakeholder coordination.
Roger has a B.S. in Civil/Environmental Engineering from Humboldt State University and a M.S. in Civil Engineering from the University of California – Los Angeles.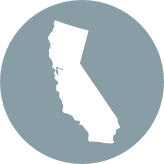 LOCATION
Sacramento, California
Highlights
Licensed Professional Engineer: CA