Thought Leadership
FIRO – What is it and how can it benefit your reservoir operations?
May 31, 2022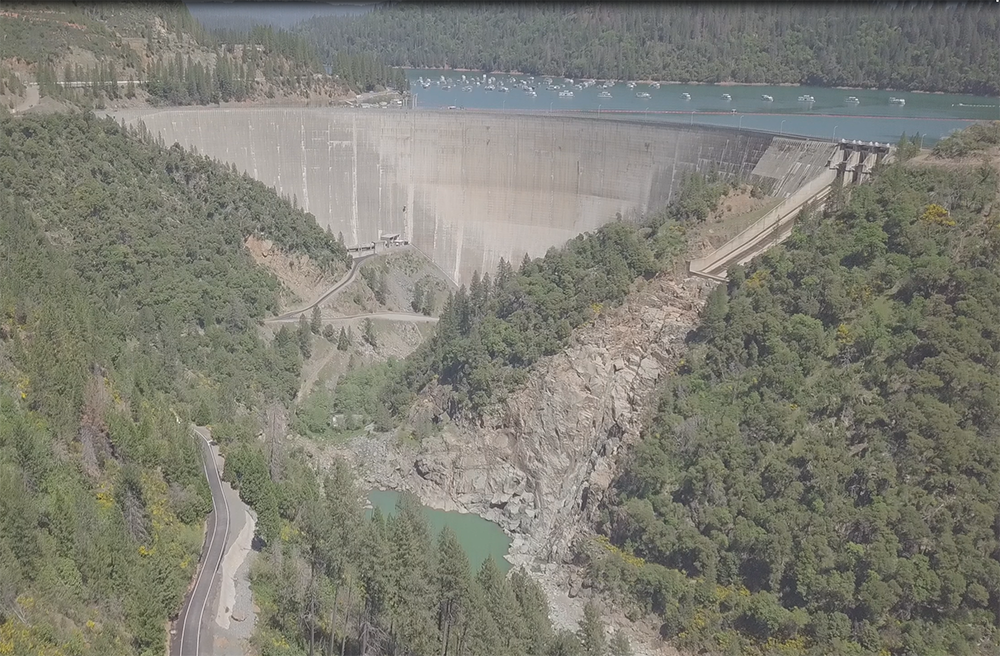 Climate change poses a unique challenge to reservoir operations and dam safety – particularly in the western United States. In areas of this region, we're seeing rain events that are less frequent, but more intense – such as atmospheric rivers, the name given to an intense storm system that passes over an area, resulting in heavy precipitation. Storms like these have serious implications for how we operate and manage water in reservoirs – for flood protection, water supply, and other purposes. As a dam owner or operator, how can you prepare for and adapt to the effects of a changing climate? Forecast Informed Reservoir Operations – or FIRO – is an option that can provide increased flexibility to help manage your reservoir, potentially reducing flood risk and improving water supply reliability. While FIRO isn't a one-size-fits-all solution for every reservoir, it's a method that can be used to help adapt to changing conditions. What exactly is FIRO – and how does it help? Let's explore.
What is FIRO?
FIRO is designed to enhance reservoir operations through improved precipitation and reservoir inflow forecasts to determine pre-releases from a reservoir in advance of major storms. FIRO represents an innovative use of emerging science and technology that is enhancing understanding of the effects of atmospheric rivers and associated watershed runoff forecasting. When you anticipate storm events, you will have skills, tools, and processes to better determine what the storm will produce in your watershed. You can then use that information and skill to make informed decisions sooner: will you store water? Release it sooner ahead of the storm to make way for additional storage space? Or, in some instances, will you hold onto stored water to better manage water supply? To be clear: operators always relied upon observed and forecasted conditions, but it hasn't been baked into their water management plans. FIRO is a reservoir reoperation strategy that better informs decisions for retaining or releasing water by integrating additional flexibility into the reservoir operating rules with enhanced monitoring and forecasted inflows.
Before and After
Without FIRO, when a major precipitation event strikes, reservoir storage and reservoir releases will need to increase, possibly threatening downstream areas with increased river stages or dam safety issues. With FIRO, you are equipped with earlier knowledge about the precipitation event, so you can release water early and drop reservoir levels if needed, releasing more gradually, reducing river stage downstream and improving flood safety.
Operations vs. Infrastructure
FIRO operations require releasing water in advance of a major storm to create space to capture and store water during the peak inflows. This process may require the dam to have a low-level outlet which provides the ability to release water from lower levels in a reservoir. It's important to note that not all dams are equipped with the infrastructure to implement FIRO. As a result, they may require structural enhancements, such as a new or modified spillway or a dam raise.
Research and the Evolution of FIRO
FIRO involves both a research and operational path. Agencies and researchers are constantly collaborating to better understand atmospheric rivers and other significant storm systems along with ways to better manage reservoir operator needs – so that research and the operational discovery process is ongoing and will inform how FIRO evolves and is implemented in any watershed.
How can my team help you determine if FIRO is a fit for your reservoir? We help plan, evaluate, and assess the viability of FIRO in your watershed. We can also assess infrastructure modifications that might be needed for your reservoir to operate under FIRO. Our team conducts reservoir modelling and other engineering analysis needed to evaluate your reservoir under FIRO.
We can also help with developing the decision support system for FIRO operations – these systems are complex and often equipped with a software tool. We have the institutional knowledge to connect stakeholders – as FIRO is often a collaborative and multi-agency process – and the capacity and understanding to bring complex programs like this together.
To learn more – contact me: 916.631.4500.