Meet Gei's
Satya Gala, Ph.D., P.E.
Senior Water Resources Engineer
Dr. Satya Gala is a senior water resources engineer with more than 16 years of experience in hydrology, hydraulics, flood management implementation, integrated flood and water supply planning, and project management. Dr. Gala has a doctoral degree in Civil Engineering and has extensive experience as project manager and technical lead in the evaluations of water resources planning and management, integrated regional water management plans and other long-range water resources planning efforts.
Dr. Gala's experience includes a detailed understanding of the Sacramento and San Joaquin River systems and has been working closely with the California Department of Water Resources (DWR) on the Basin-wide Feasibility Studies as part of Central Valley Flood Protection Plan. Dr. Gala is proficient in several software applications including HEC-RAS, HEC-ResSim, HEC-GeoRAS, HEC-HMS, FLO-2D, MODFLOW and GIS.
Dr. Gala has extensive experience in scheduling power for public utility firms, performing weekly load review for water districts, developing monthly operations reports, policy compliance for Resource Adequacy with California Independent System Operator (CAISO), prepared Renewable Portfolio Standards (RPS) and power usage reports for California Energy Commission (CEC), and worked with Western Renewable Energy Generation Information System (WREGIS) for issuing and tracking Renewable Energy Credits.
Satya earned his Ph.D. and M.S. in Civil Engineering from the University of New Orleans. He also received his B.S. in Civil Engineering from Osmania University.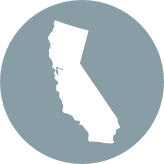 LOCATION
Sacramento, California
Highlights
Licensed Professional Engineer: CA