Meet Gei's
Scott J. Wallington
Chief Development Officer
Scott Wallington has over 25 years of company building experience in the consulting engineering industry with an emphasis on strategic planning, operational management, business development, account management, client representation, marketing and mergers/acquisitions.
During his career, he has lead complex project delivery and client-specific support programs in several geographic locations and end markets. Mr. Wallington has acted as a project director and/or client representative on major capital projects in the transportation, sports, commercial and retail sectors with total project budgets in the $250 million to $6 billion range.
Scott has extensive previous experience in several international markets including Mexico, Canada, The United Arab Emirates and the State of Qatar.
Connect on Linkedin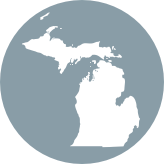 LOCATION
Lansing, Michigan