Meet Gei's
Vance Howard
Senior Restoration Ecologist
Vance Howard is a senior restoration ecologist and project manager with 19 years of experience in planning, designing and implementing restoration and mitigation projects in riverine, riparian, wetland, grassland, oak woodland and forested habitats. He specializes in large-scale conservation and mitigation planning, including projects that integrate ecosystem restoration and natural resource management with flood protection, recreation and urban planning. Vance has extensive on-the-ground experience managing construction of ecological and landform restoration, habitat mitigation, streambed realignment and biotechnical erosion control projects in California.
Vance joined GEI as the Sacramento-based Ecological Planning and Design team leader. Vance and his team specialize in taking projects from concept to construction, and beyond. Vance is also a strategic planning process leader, skilled meeting facilitator, and graphic recorder.
Vance has a B.S. in Environmental Horticulture and Urban Forestry from the University of California – Davis.
Connect on Linkedin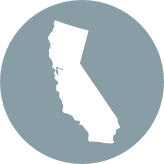 LOCATION
Sacramento, California
Highlights
California Society for Ecological Restoration, Member