Date: April 29, 2021
Time: 12:00 p.m. – 1:00 p.m.
Topic: Expanding Aquifer Storage and Recovery in the Sacramento Region
Grab your lunch and listen in to this 30-minute presentation followed by Q&A. RSVP here.
The Sacramento region was introduced to Aquifer Storage Recovery (ASR) in 2003 when the City of Roseville began an ASR pilot testing program.  ASR is the injection of treated drinking water into the underlying aquifer during wet periods and recovery of that water for use in dry periods.  Roseville has successfully developed the first full-scale operational permit with the Central Valley Regional Water Quality Control Board and expanded its program to six operational ASR wells, with plans for continued expansion.  Numerous other municipalities and water districts in Sacramento and Placer counties have watched Roseville with interest wondering if they should also adopt ASR as a management tool to improve water supply reliability in their service areas.  ASR programs are now underway in neighboring Yolo County.  The Regional Water Authority (RWA) recently completed a Regional Water Reliability Plan (Plan) that recommends numerous actions to increase groundwater banking in Sacramento County, including through ASR.  The Plan, however, did not address specific questions about ASR needed to inform the value proposition, such as:
What is the additional cost of an ASR well compared to a traditional well?
What is the added operation costs for ASR?
What are the permitting costs for ASR?
What if any water quality issues impact the development of ASR?
What are the legal or water rights huddles to overcome in developing ASR?
Can existing production wells be converted to ASR wells?
Which areas in the Sacramento Region are favorable for ASR?
To address these questions, the RWA formed a partnership of interested agencies and conducted a Regional ASR Information Study, which included a survey of ASR operators throughout California.  This presentation highlights the background, objectives and need for the study, and then details the study findings and recommendations.  This presentation is organized around the following themes: Roles of ASR in the Region; ASR Costs and Considerations; Well and Hydrogeologic Considerations; Water Quality Considerations; and the Right to Store Water in Aquifers.
Presented by: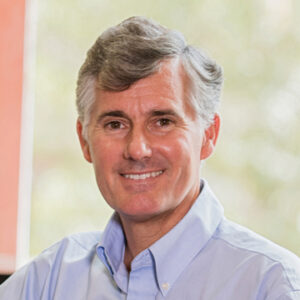 Christian Petersen, P.G., C.Hg.
cpetersen@geiconsultants.com | 530.304.3330
Chris over 30  years of experience providing groundwater technical expertise for large interdisciplinary water resources investigations and planning efforts, many of which involve conjunctive use. He has broad experience in the planning, design, and optimization of groundwater recharge techniques, an important element of most conjunctive use programs. He has worked with numerous clients in obtaining state and federal funding assistance for the development of conjunctive use programs throughout California. Key to the success of every groundwater management planning effort is building trust and reaching consensus among project stakeholders, including the regulatory community. Chris has demonstrated success in this environment, resulting in projects that meet water supply needs while protecting the environment.
We look forward to connecting with you!