Meet Gei's
Asher H. Peltz, P.E.
Senior Project Manager
For over a dozen years, Asher Peltz, Professional Engineer has specialized in Geotechnical Engineering projects. His extensive technical expertise includes overseeing geotechnical, structural and environmental instrumentation for large transportation and infrastructure projects. He also has significant project management skills.
He has been responsible for project management and for the technical supervision of geotechnical instrumentation, for bridge, tunneling and development projects throughout New York City and the Northeast. His work has been primarily in dense urban areas, where his mandate has been to maintain the structural integrity of both new construction and adjacent structures.
As a senior project manager at GEI, he is responsible for managing all phases of project delivery, including planning, executing, monitoring and managing output. In addition, he has significant skills in budgeting, scheduling, overseeing quality management plans and in ensuring project staffing. He has been responsible for securing project resources, developing contracts and monitoring project performance. His expertise covers geotechnical instrumentation including instrumentation and monitoring of existing structures, structural elements and remote data acquisition via wireless interfaces.
He is a practice area leader in geotechnical and structural instrumentation for GEI, where he provides company-wide guidance, training and support. He is responsible for researching and developing new monitoring technologies for the firm.
In addition to his expertise in the monitoring field, Asher has extensive experience in geotechnical and geostructural inspection. He is qualified to perform special inspections in New York City for geotechnical investigations, foundation piles and subgrade preparation.
Asher assists in the day-to-day operations of the New York City office of GEI, and has helped to develop and implement a company-wide onboarding program for new hires.
Asher has an M.S.E. in Civil Engineering, and a B.S. in Civil Engineering from The John Hopkins University.
Connect on Linkedin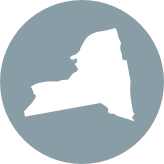 LOCATION
New York City, New York
Highlights
Licensed Professional Engineer: NY, MI, DC