Meet Gei's
Susan Boyle
Senior Consultant
Susan Boyle has more than 35 years of experience specializing in hazardous site remediation, hazardous waste facility siting, brownfields redevelopment, regulatory compliance, New Jersey's Site Remediation Reform Act and the Licensed Site Remediation Professional process and New Jersey's Spill Act, liability management, waste management and sustainability. Susan's national reputation in remediation and redevelopment stems from her 25+ year career at New Jersey's Department of Environmental Protection (NJDEP) where she, among other positions, served as Assistant Commissioner for Site Remediation.
Since joining GEI, Susan counts among her clients several non-profit associations specializing in site remediation and brownfields redevelopment in New Jersey, New York City, and the entire northeast region of the nation. Susan is the Project Manager for GEI's contract with the New Jersey Institute of Technology's (NJIT) Technical Assistance for Brownfields (TAB) Program for USEPA Region 2 and GEI's subcontract with the Brownfield Coalition of the Northeast and ICMA for the TAB Program for USEPA Region 4. The services that GEI provides to the TAB for states, municipalities, regions, and community groups include: direct technical mentoring, workshops on specific brownfield topics and updated website information, such as content on liability protection. Throughout her tenure, she's been an advocate for diversity in the workplace and industry and has served on GEI's inaugural Diversity and Inclusion committee.
Susan earned a Master of Regional Planning degree, specializing in environmental planning, from Cornell University and a Bachelor of Arts degree in Environmental Studies from The State University of New York at Binghamton.
Susan moderated Session 2: The New ASTM Phase I ESA Standard: The Nuts & Bolts for the Maryland Brownfields Webinar.
She and GEI's Chris Dailey recently authored an article for the Southern New Jersey Development Council entitled Environmental Justice for All:  What Does New Jersey's New Environmental Justice Law Mean for You? Susan will be a speaker at the 2022 National Brownfields Conference;  she has represented GEI at that conference for the last 14 years.
Susan is the only winner of the Society of Women Environmental Professionals annual awards from two chapters:  New Jersey in 2019 and Greater Philadelphia in 2010.
Connect on Linkedin
Sue Boyle, who somehow keeps the many New York/New Jersey Brownfields groups running smoothly, has had a positive and productive influence and has been a touchstone and inspiration to do my professional best.
- Stephen Merrill Smith, JD, LLM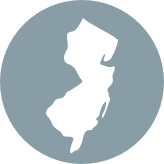 LOCATION
Mount Laurel, New Jersey
Highlights
GEI's Diversity and Inclusion Committee (2017)
GEI's Leadership Committee (2015-2017)
Certified in Conflict Resolution